Here is the list of web hosting companies in Colorado that are awarded by TrustAHost in 2023.
Every web hosting firm listed by us was thoroughly researched, reviewed and verified by our team. Most of them have received good reviews by satisfied customers who have engaged their service. They are among the best in the region, feel free to enquire on the Colorado web hosting company that you wish to or visit their website to get more information.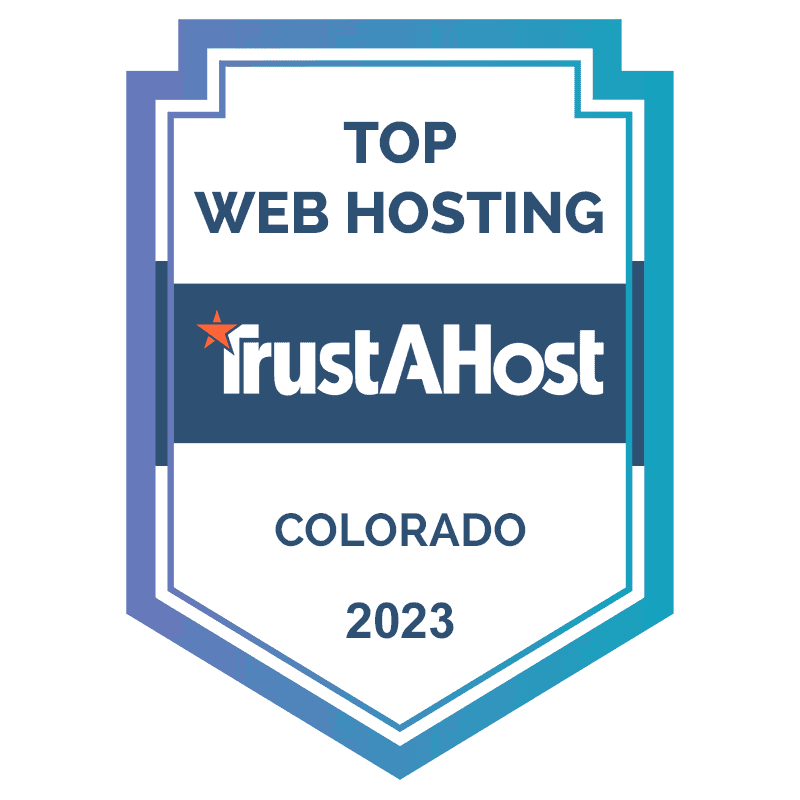 Best Web Hosting Companies in Colorado
Founded in 2010, Fix8 Media is a website design & development agency created by Creative Director Josh Neimark to help businesses in Colorado build websites and gain online exposure. With more than 22 years of experience, Fix8 team has built over 1,000 websites for small to medium-sized businesses and organizations.
Fix8 Media specializes in building affordable and professional websites in the Squarespace and Duda platforms that are hosted on Amazon Web Services (AWS), which is one of the most trusted and secure cloud-based solutions. Other than building websites, Fix8 Media also offers services that include full-service branding, web design, web hosting, SEO, and digital marketing for their clients. Industries that the agency work with are real estate, doctors, lawyers, finance, therapists, non-profits, business services and many more.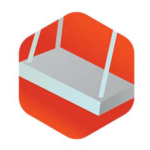 DisplayGround Development
DisplayGround, formerly known as FollowBright, is an award-winning website consulting, web design & development agency based in Denver, Colorado. Since founded in 2002, DisplayGround has served hundreds of clients over 58 industries, launched more than 130 websites and knows how to adapt to the what the digital market wants.
Services that DisplayGround offers include site design & development, web hosting & maintenance, page speed optimization, email campaigns etc. DisplayGround is adept at over-delivering on clients' requests and demands. which is the agencuy managed to make huge impacts for hundreds of businesses across the States.  DisplayGround is widely recognized as expert ExpressionEngine and WordPress Developers, scooping up the "Top WordPress Designers" and "Top WordPress Developers" awards by Clutch. The agency was also ranked as one of the Top 12 Web Design Agencies in Denver by Qudos.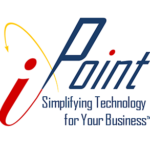 iPoint Technologies is a Fort Collins, Colorado based IT consulting and web design company founded by Pete Fardal in 2002, serving small to medium sized businesses across Colorado for more than 20 years.
With a team of diverse skills and discipline, iPoint has networking specialists, web designers, and digital marketing experts to offer clients a comprehensive list of products and services, combining all their clients' IT needs into one point of contact, reducing overall costs and miscommunication. The services they offer include computer networking, database services, web design, web hosting & maintenance, SEO, PPC, social media marketing, reputation management and consulting.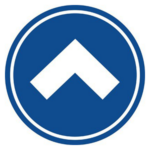 Founded in 2010, Get Found Fast is a one-stop digital marketing company headquartered in Centennial, Colorado, serving clients in cities across the US. The company takes prides in maintaining high-quality products as all the work are done and produced by their employees in-house, unlike many companies where they outsource their work to cheaper labor in other countries.
Every business that works with Get Found Fast can be assured of superior quality services as their team are passionate, committed specialists who care a great deal about client's success aim to build long lasting relationships with their local and national clients. At Get Found Fast, they provide strategic consulting for web design, SEO, PPC, web hosting, marketing, social media management, reputation management and much more.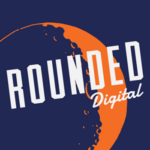 Rounded Digital is a Denver, Colorado based fully-integrated website design and SEO company founded in 2016 by Co-founders Kyle Dill and Justin Harned, to provide businesses with transparent and effective digital marketing campaigns. The company works with clients across the whole of United States and from Australia.
Rounded Digital is comprised of a driven group of individuals with unique strengths. They have a team of expert web developers, designers, marketers and customer support, who can create and build visually stunning websites that are proven to capture users' attention, improve organic traffic and conversion. In a constantly-evolving digital landscape, Rounded Digital is committed to staying ahead of the competition by providing exceptional services for web design & development, web hosting, SEO, link building and content writing.
Highly-Rated Web Hosting Companies in Colorado
Simplex Studios is a web design and consulting firm founded by John Bunka to help businesses design compelling websites that allow visitors to find exactly what they're looking and convert them into customers. Located in downtown of Colorado Springs, Colorado, the firm has been helping both local businesses and national businesses with their web design & development, web hosting, WordPress, SEO, social media and internet marketing needs since 2005.
With more than 17 years' experience in the industry, Simplex Studios has developed more than 1,000 websites for 150+ clients, of which were from small mom-pop shops, small to medium-sized businesses and even larger enterprises. With the tools and expertise at the firm's disposal, Simplex Studios continues to push their businesses forward and even offers full range of training opportunities such as WordPress, digital marketing, web design, blogging and more for individuals and groups.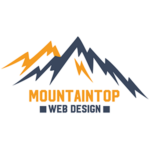 Mountaintop Web Design is a Parker, Colorado based digital marketing company started in 2013 by CEO Josiah Bussing, helping small businesses create new websites in the region. The company has since pivoted to match the ever-changing market demands and needs, by offering comprehensive digital marketing services from web design, to branding, SEO, PPC, web hosting, strategic planning and others.
Mountaintop has garnered many positive feedback from clients that the company worked with. The company praised for the ability to create user-friendly and high-quality websites and always listening to what clients want and provide personalized solutions to every one of them. The team at the company was very proactive and responsive, constantly providing critical updates throughout the communication.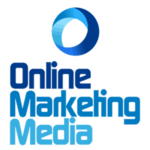 Founded by President Brad Killgore in 2011, Online Marketing Media is a full-service digital creative agency providing digital marketing solutions to small business owners in Aurora, Colorado area to boost the online presence of their businesses. The primary objective of the company is to provide services that will incorporate honesty, integrity, reliability and quality, and also striving to stay on the latest cutting edge of technology.
The solutions and experience by Online Marketing Media has helped many of their clients to stay on top of the competition, offering a wide variety of online business services. Some of the services that the agency specializes include web design & development, content marketing, web hosting, reputation management, SEO, PPC, social media marketing, and digital consulting. Online Marketing Media believes in providing the best value for the service clients pay for. As such they are efficient at performing their tasks with the least amount of expense, which mean lower costs for clients.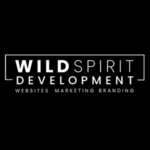 Wild Spirit Development is a Littleton, Colorado based web design & development company founded by Lauren Russell in 2017, helping B2B and B2C clients in United States and other countries to build websites and improve the online presence of their businesses. The company's approach is tailored to every client's business needs and goals, focusing on creating a unique identity for the brand and connecting with the ideal customers.
Wild Spirit Development specializes on custom web development & design, business development & marketing and web hosting & maintenance. Whether your business is just starting from scratch or is already established, Wild Spirit Development offers services from simple sites to multi-functional platforms, with low cost and affordable monthly packages.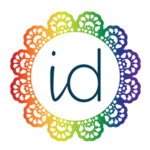 Intricate Designs is a female owned, graphic and web design firm founded in 2018 by Arlene Soto, who is a mother of 3 girls, a book designer, a graphic designer, and an illustrator specializing in children's books. Arlene has more than 10 years of experience in fine arts, and she has been known as experienced, creative, and patient amongst her clients.
From simple logo designs to full branding packages, to web design and illustrator design, Intricate Designs makes every project looks professional and very reasonably priced for the quality, time, and effort put in. Arlene is full of energy, passion, talented and flexible, making sure that her clients are involved in the entire process of the project, and that their needs and demands are taken care of.
Popular Web Hosting Companies in Colorado
Evolve Hosting was founded in 2013 in Summit County, Colorado and has now evolved into a hosting company trusted by thousands of users around the globe. Evolve Hosting is committed to provide affordable and reliable web hosting plans, domain name registration, security and email services for your websites. The company offers money back guarantee period, good uptime and customer support 24/7/365.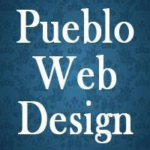 Founded by Jeff Miller in 2001, Pueblo Web Design is a web design and hosting company located in Pueblo, Colorado. Jeff is a web developer, web geek and Google analytics expert who is skilled in WordPress, Joomla and Sharepoint. Pueblo Web Design offer services that include web design & management, web hosting & support, malware removal, domain name registration, SEO, Google Analytics and listings.
With the latest web design technology, the company is able to customize every project resulting in a seamless company brand and take the business to the next level. Pueblo Web Design also provide dedicated server for hosting, where there is flexibility and the security is top-notch.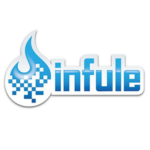 Infule is a web design and internet marketing company founded by Jason Noel in 2008, serving the people around the region of Fort Collins, Colorado. Jason specialized in internet marketing and web development initially for the RV Dealer and Boat Dealer Industry. In order to increase customer base and ROI, Infule went on to include internet marketing to help customers build online branding and increase online presence for their business.
Infule has been helping small business and building lasting relationship with their customers, providing web design, logo and branding, web hosting, content, SEO, PPC, eCommerce and Joomla as their services. The company also provides a Digital Marketing Roadmap on how to increase rankings, traffic, sales and conversion.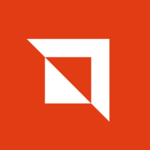 aStash is a family-owned digital marketing agency founded in 2018 as a collaborative venture between daughter and parents who have 30+ years' experience in the industry. The agency has been providing web design and digital marketing services to small and large businesses in Colorado, treating their clients as a family with genuine care and respect.
aStash provides a wide variety of services that include web design, WordPress development, web hosting and maintenance, internet marketing, eCommerce development, branding and logo, PPC, SEO, social media marketing and others. The company's promise is to meet their customers' high expectations, consistently try to grow their business and there is no limit to the effort the agency put in for their clients.
Have a Business in Colorado?
Colorado is one of the favorite locations to start a business in due to its affordability to form an LLC in the States, a lower cost of living and a thriving culture of innovation and entrepreneurship. With a positive regulatory framework and environment of active community of entrepreneurs, Colorado provides great opportunities to start a small business.
If you already have an existing business or are planning to start a business in Colorado, then a website is necessary to reach out to wider audience and establish an online presence for your company. Building a website may have some challenges and one of them is finding a reliable web hosting service.
Where to Find a Good Colorado Web Hosting Company?
You should be able to find companies that specialize in web hosting solutions in any State or near large cities. However if you are not able to find such specialized web hosting companies in Colorado, you can still go for general web design firms or agencies that provide web hosting services as one of their many offerings. These firms may offer other services such as web design & development, branding, UX/UI, digital marketing, advertising, graphic design, social media marketing, and others.
The costs depend on what your budget allows and what kind of web hosting plan you require. If you just need a shared hosting plan for a website then it shouldn't cost too much. On the other hand if you require more resource intensive solutions such as dedicated servers, VPS or cloud hosting, then they will be most costly.
The list we provided above are some of the best Colorado web hosting companies you can enquire on. Our team has researched intensively for hundreds and even thousands of web companies in the State, collect their information, verify them and go through our TAH scoring system to see which ones are the top Colorado web hosting providers.