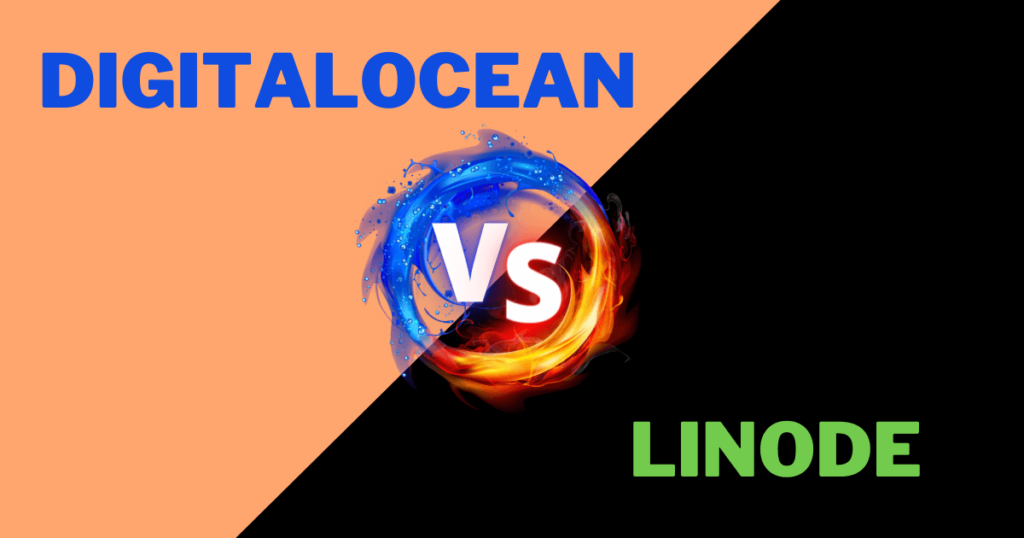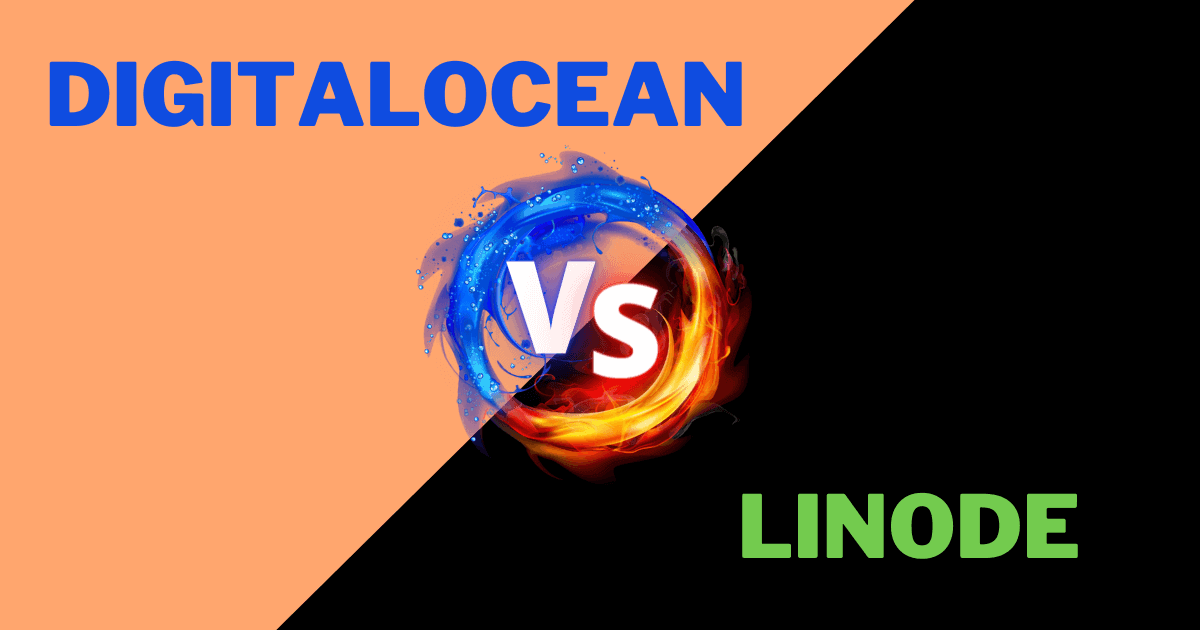 In the cloud hosting spaces, two companies are quickly climbing ranks, especially among developers. These are DigitalOcean and Linode.
This detailed guide will compare the two cloud providers, evaluating their features, pricing, security, among other important things. But first, let's do a quick intro for each.
DigitalOcean is a New York City-based company that started back in 2011 and now has global infrastructure. They mainly provide cloud hosting solutions for developers and businesses looking for more tech control over their servers. With eight data centers and a pay-as-you-go pricing model, the company provides reliable cloud solutions at reasonable pricing.
Linode is a Philadelphia-based company that provides Linux-based cloud servers for hosting websites and applications. Much like DigitalOcean, Linode also caters to the developers and more tech-savvy businesses, in general. The company started in 2003 and is now one of the leading cloud providers globally.
While there are many similarities between the two, there are quite a lot of differences as well that will ultimately help you choose the right one for your needs.
DigitalOcean vs Linode: Main Features Comparison
To compare DigitalOcean and Linode, one can look at the key features of each service. Now, it's important to understand that overall, Linode is more in line with the big players of the industry like AWS (Amazon). Its vast range of products and services provides an all-inclusive cloud experience.
With that all said, DigitalOcean is not far behind. In fact, one could say they are Linode's biggest competition. They are offering very similar services at relatively affordable pricing, and we all know that for most customers, it comes down to money.
Before we compare the two head-to-head, let's briefly look at their key features to get the big picture idea.
DigitalOcean Key Features
Linux-based servers (Droplets)
SSD storage
Launch of one to hundreds of Droplets in 55 seconds
Decent portfolio of products to supplement Droplets (Blocked storage, object storage, load balancers, etc.)
API and CLI
Pay-as-you-go hourly price model with a monthly cap of 672 hours
Developer-friendly interface and tools
Integrated security features
Extensive knowledge-based (documentation for each product)
Linode Key Features
Linode API
CLI support
Linux architecture
Many developer tools (Monitoring, StackScripts, Cloud Manager, etc.)
Managed and Professional services for enterprises
Virtual console
Custom stack deployment
Built-in security
Rescue mode (For recovery)
Comparison of DigitalOcean and Linode Features
To get a better idea about both Linode and DigitalOcean, let's get into a detailed comparison of some of the important products and features:
Block Storage
Block storage is basically an independent storage solution for your data that can be attached to the server to meet its storage needs. However, it's a standalone feature that can be maintained even if the server doesn't exist. The purpose is to provide high-speed read and write operations while also offering high security for the data.
Both Linode and DigitalOcean offer Block Storage Volumes to be used with the servers. The main difference is that Linode uses larger-capacity HDDs while DigitalOcean uses SSD-based storage for the volumes.
This should ideally give DigitalOcean Volumes a bit more edge in terms of speed. However, Linode is not slow either, with 3x data replication for high availability.
Linode block storage can range from 10 GiB to 10,000 GiB, whereas DigitalOcean volume range is 1 GB to 16 TB.
The pricing is the same for both at $0.10/GB based on hourly usage.
Object Storage
Linode and DigitalOcean offer S-3 compatible object storage products (Linode Object Storage and DigitalOcean Spaces). What this means is that both can work with S-3 APIs, which is the object storage of AWS.
Linode Object Storage can include 250 GB to 50 TB object storage clusters. Also, you don't really need a Linode server, which means anyone can benefit from using their block storage even if they are hosting somewhere else. They do not charge for the inbound transfer and 1 TB of outbound transfer.
DigitalOcean Spaces also has the exact same provisions with storage and data transfer. In fact, even the prices are the same for both at $5 per month for 250 GB.
DigitalOcean also has a built-in CDN for faster content delivery, which makes it truly fast.
Bandwidth
Bandwidth is directly proportional to the amount of traffic you're receiving. So more traffic means more bandwidth.
Generally speaking, almost all plans on Linode and DigitalOcean include bandwidth that commensurates with the size of business and accompanying traffic needs. For instance, with the entry-level plans, you can easily cater 10,000 visits monthly.
However, for websites and applications that reach those limits, extra bandwidth is readily available at extra charge.
Backups
Backups are something that can vary by the cloud provider and may not always be free.
At DigitalOcean, backups can happen on a system level on a weekly basis. However, you can also pay for scheduled, as well as on-demand images through what is called Snapshot. It basically stores the image of the server and stores it off-disk.
Their Snapshots are priced based on the amount of data, and you'll pay $0.05 per GB.
Linode also provides a similar on-demand backup option, but it's simple subscription-based at $2.5 per month. It uses three rotating backup slots.
In terms of pricing, Linode's backup option is much more affordable.
Site Migration
Site migration on DigitalOcean is fairly easy, as you can move between Droplets without any downtime. Their live migration ensures that you have a swift transfer of data without any hindrances.
In comparison, site migration on Linode is a bit complicated. You may have to install each service individually, which is a lengthy and complicated procedure. Alternatively, you can create a full clone to migrate the site, which may result in some downtime.
Load Balancers
Load balancers can increase availability by distributing the load over several servers, ensuring traffic meant for your site reaches it. On DigitalOcean, they call it load balancer only, but on Linode, they call it Node balancers.
Both load balancer network services are very feature-rich, providing built-in security and easy scalability. The cost for this service on both cloud providers starts at $10 per month. All in all, load balancers are pretty similar when comparing DigitalOcean with Linode.
Cloud Firewalls
DigitalOcean and Linode offer an easy-to-use, highly customizable cloud firewall that allows developers to control and direct traffic to and within their network. Of course, this is a solution directed at developers, but it's still quite easy to configure.
cPanel
Linode has its own custom dashboard that's very easy to use. It has a nice interface that makes the management of the cloud server hassle-free.
On DigitalOcean, you can purchase the license of any other major control panels, including cPanel. So this is one area where Linode performs better than DigitalOcean with its very own dashboard.
Databases
DigitalOcean offers managed databases solutions for a variety of databases, including MongoDB, MySQL, and Redis. This service is ideal for customers with big data needs for their site system.
This service isn't available on Linode yet.
Dedicated CPU
Dedicated CPU is available for both Linodes and Droplets. These instances offer dedicated CPU cores for computing-intensive applications such as data analytics or machine learning. You can also change to a dedicated CPU instance at any time on both these platforms.
GPU Compute for AI
This is one area where Linode is clearly a winner as it offers cloud-based GPUs. On the other hand, DigitalOcean does not have GPU computing offerings for AI, streaming, and gaming applications. You can get on-demand GPU, which is based on the latest NVIDIA GPU hardware.
Managed Servers
While both Linode and DigitalOcean are essentially developer-centric cloud providers where you're supposed to take on the setup and configurations. Neither of the two platforms provides full-fledged managed servers.
Linode offers a managed incident response service that keeps downtime minimal to zero and includes a bunch of other services. However, if you're looking for a fully managed server, you'll have to look otherwise.
Many managed hosting providers use Linode and DigitalOcean infrastructure to provide their services. Cloudways is one of the most popular ones with both Linode and DigitalOcean server options.
Winner
There's no clear winner as far as overall features are concerned. Linode does offer some more advanced capabilities. On the other hand, DigitalOcean offers simplicity with some of the products.
Linode vs DigitalOcean Kubernetes
If you're looking to host Kubernetes, Linode and DigitalOcean provide full support at fairly reasonable prices. DigitalOcean offers a free control plane, and you only have to pay for the worker nodes, which is basically Droplets and any other products/services you use.
Earlier on, Linode only offered a shell script for provisioning and installing the Kubernetes worker nodes. However, now it offers a Linode Kubernetes Engine (LKE) for installing, provisioning, and managing the nodes. Much like DigitalOcean, you only pay for the worker nodes (Linodes), so there's no management fee whatsoever.
Both of these products include bundled services, which include the free control plane, as well as important APIs. The launch time is also pretty short, as you can launch nodes within minutes. It's even faster with DigitalOcean.
As for scalability, both offer horizontal pod scaling to add instances as and when necessary. There's also a strong marketplace for third-party support applications for Kubernetes on Linode or DigitalOcean.
Since the master node is free on both, the costs come down to what you consume for worker nodes, which includes servers, load balancers, or blocked storage.
Winner
DigitalOcean and Linode offer free management of Kubernetes. They also offer a lot of support options and reliable performance for the clusters. So these two products are pretty neck-at-neck when it comes to pricing and performance.
DigitalOcean vs Linode Pricing
For a lot of users, pricing can be the deciding factor. Therefore, let's take a look at the plan pricing for each cloud provider.
DigitalOcean Pricing
DigitalOcean's main product is Droplet, which is basically a server instance. You can choose from Basic, General Purpose, or Optimized Droplets (Memory-Optimized, CPU-Optimized, and Storage-Optimized). The entry-level DigitalOcean pricing plan for Basic Droplet is $5 per month or $0.00744 per hour. This includes 1 CPU, 1 GB memory, 25 GB SSD storage, and 1000 GB transfer. The Basic Droplet also offers premium processor options at slightly higher prices, and the costs go up to $96 per month.
General-Purpose and Optimized Droplets are more expensive with more specific resources. These plans start range from $40 to $2480 per month.
Note that the pay-as-you-go model follows hourly rates till 672 hours per month, after which these monthly flat rates are applied. So you basically end up saving two to three days costs when using the full 30 or 31 days a month.
Linode Pricing
Linode also has similar prices as DigitalOcean, especially for their Shared computing plans. These are shared vCPUs.
The entry-level plan is $5 per month or $0.0075 per hour, offering 1 CPU, 1 GB memory, 25 GB SSD disk, and 1 TB data transfer. However, it offers a higher number of upper-tier shared plans, going as high as $960 per month or $1.44 per hour.
Dedicated CPU plans start at $30 per month or $0.09 per hour, with 4 dedicated CPU cores. Similarly, Dedicated Memory plans start at $60 per month, offering 24 GB RAM.
The GPU plans at Linode start at $1000 per month or $1.5 per hour, which includes 8 cores, 32 GB RAM, 640 GB SSD disk, 1 GPU card, and 16 TB transfer. These plans go up to $4000 per month or $6.0 per hour.
Other Product Pricing
Here's what other products cost on DigitalOcean and Linode.



DigitalOcean

Linode

Object Storage

Starts at $5 per month for 25 GB

Starts at $5 per month for 250 GB

Blocked Storage

$0.10/GB per month

$10/10GB per month

Load Balancers

Starts at $10 per month

$10 per month

On-demand Backups

$0.05/GB (Droplets)

$0.05/GB (Volume)

Subscription starting at $2 per month

Managed Service

N/A

$100 per month

Transfer Overage

$0.01/GB*

$0.01/GB*
*after exceeding product limits and depends on inbound and outbound direction
Refunds and Money-Back Guarantee
DigitalOcean does not have a refund or money-back guarantee as it's a pay-as-you-go service. The charges are calculated on an hourly basis, and the charge stops as soon as you stop using a service and corresponding resources.
On Linode, if you have prepaid for services that you didn't end up using, you can request a refund through the dashboard (Account). Based on the usage calculation, you may be entitled to a refund. They charge a $5 refund processing fee.
This is more applicable for legacy billing users who have to prepay for service, as new users are charged on an hourly, daily, or monthly basis based solely on the resource or subscription usage.
Free Trial
DigitalOcean provides a free trial worth $100 credit for up to 60 days in which you can try out a host of their services. (Host static websites, dynamic websites, applications, and storage)
Linode also offers a free trial but for seven days only, and you have to pay at least $5 in credit to use the service for the free trial period. You can get a refund on this credit within seven days.
Winner
As you can see, Linode and DigitalOcean have pretty competitive prices. However, if we consider an overall pricing strategy, DigitalOcean is slightly more affordable, which makes it a good value for money option. It also offers a longer free trial.
Linode or DigitalOcean Easier to Use?
When talking about ease of use, you have to understand that either Linode or DigitalOcean are unmanaged cloud providers. So you can't expect the kind of user-friendliness, especially for beginners, that comes with fully managed services.
Nevertheless, even for developers considering the ease of use is important. That may depend on how smooth the workflow is, which APIs are available, and perhaps how user-friendly the dashboard is.
It's hard to compare both directly for ease of use as both are managed services. However, there are areas where one outshines the other.
For instance, Linode's dashboard is fairly easy to use. It has a better structure overall, which may make things easier for a rookie developer.
On the other hand, DigitalOcean has a simpler overall structure. Deployment and configurations are easy and quick. Making backups is easier on DigitalOcean as compared with Linode.
DigitalOcean also offers a lot of learning material to figure things out with detailed documentation for each product and service.
Winner
Both Linode and DigitalOcean offer ease of use in their own unique ways but only for developers and tech-savvy individuals. Both aren't really beginner-friendly platforms.
Linode vs DigitalOcean: Speed and Performance
Let's talk about the performance each cloud provider can offer and how they fare against each other.
Speed and Response Time
One thing is clear that Linode and DigitalOcean have gone above and beyond with their infrastructure to ensure reliable performance. That's pretty clear with their page loading times, which are way below average. (In this case, the more below average, the better the performance)
When compared for latency, DigitalOcean clocked at 47 ms whereas Linode showed a latency of 51 ms on average. In terms of page loading speeds, DigitalOcean bested Linode in North America, coming in at 300 ms on average.
You can expect faster loading speeds in all the coverage areas for both providers, albeit with minor differences depending on the region.
Uptime
On testing a website on both DigitalOcean and Linode, the uptime lived up to the expectations. It was 100% most of the time.
DigitalOcean gives a 99.99% uptime guarantee for both Droplets and Blocked Storage. In comparison, Linode offers a 99.9% uptime guarantee for hardware and network.
This is included in the Service Level Agreements for both companies.
CDN
You can improve loading speeds by utilizing a Content Delivery Network (CDN). Both Linode and DigitalOcean support Cloudflare, the most popular CDN in the world.
If you're using DigitalOcean's Spaces, you also get an in-built CDN with it, which can increase speeds dramatically.
Winner
With a higher uptime guarantee and slightly faster loading speeds, DigitalOcean is a winner for us when it comes to performance. However, Linode is pretty impressive as well and can guarantee reliable performance.
DigitalOcean vs Linode Scalability
Scalability is a pillar for any cloud provider as that's one of the key features and benefits. So it goes without saying that scalability is highly important. The good news is that both of these cloud providers, Digital Ocean vs Linode, are great at scalability.
Each product is easily scalable and you don't necessarily have to change plans. You can increase resources seamlessly and move to a higher-tier plan as and when your business demands. This is also applicable for secondary products like volumes or load balancers.
DigitalOcean has decent scalable plans across the board for its Droplets, including Basic, General-Purpose, and Optimized. However, Linode offers more higher-level plans, so you can get an idea of pricing already even when you start small.
That's not to say you cannot scale up when you reach DigitalOcean's highest tier. You may have to pay overage charges or get a custom plan to cater to your needs. Linode is simply better prepared for very large-scale scalability operations.
This is all thanks, in part, to the infrastructure which offers scalability at lightning speeds. Also, you don't really need complicated coding to scale up, you can do it from the dashboard too. Flexible billing means that you can scale up any hour you want.
Winner
Both Linode and DigitalOcean offer easy and quick scalability options that can help you grow your site ecosystem with your growing business.
Linode and DigitalOcean Security
In terms of security, there are some similarities and some differences between DigitalOcean and Linode. It's difficult to judge as to whose is better or more robust. Both the providers take security very seriously and implement multi-level provisions to ensure your webpages and data are protected.
For instance, both DigitalOcean and Linode use two-factor authentication to access the main account. Not only do you need a strong password but access to a phone or another device to log in. Then you also have SSH keys to log in.
DigitalOcean also provides a security history, a log of activity that can help detect suspicious behavior if any. On the other hand, Linode provides a Rescue Mode that can help recover lost data.
Physical security of data centers is also reliable for both these providers. All the data transfers are fully encrypted. You can get free SSL for your websites.
Winner
DigitalOcean and Linode are very secure cloud platforms that provide multiple ways to secure the server as well as all your data.
Linode and DigitalOcean Data Centers
One of the main reasons why Linode or DigitalOcean have climbed the ranks so fast is their global infrastructure. Although, if you compare either with AWS, they fall short.
DigitalOcean currently has eight data centers on three continents, while Linode has 11 data centers on four continents.
Here are the DigitalOcean data center locations:
New York, New York
San Francisco, California
Toronto, Ontario
London, England
Amsterdam, The Netherlands
Frankfurt, Germany
Bangalore, India
Singapore
Linode has the following 11 data centers:
Newark, New Jersey
Atlanta, Georgia
Fremont, California
Dallas, Texas
Toronto, Ontario
London, England
Frankfurt, Germany
Mumbai, India
Tokyo, Japan
Singapore
Sydney, Australia
DigitalOcean vs Linode Customer Support
DigitalOcean offers three kinds of support: Developer, Business, and Premier. Developer support is, of course, for developers to handle technical problems. It's available for free and comprises comprehensive documentation, a question forum, and a ticketing system.
Business support is to help businesses scale up, as well as a dedicated success manager. This is offered when you spend $500 or more every month.
Premier support is essentially for enterprises with guaranteed fast response times and full-fledged technical support. This option is very expensive.
In comparison, Linode also offers free basic support and paid managed support. The managed support is quite good and ideal for those who want a more hands-off approach with some of the basic stuff. Response times are a bit faster over at Linode.
However, DigitalOcean must be given credit for their extensive knowledge base, which includes very detailed articles about their services. It's great for developers who can learn things and implement them on their own. In that sense, it's also good for beginner developers who can learn their way through.
Since both are largely unmanaged server providers, you can't expect the same level of support as on managed platforms like phone or live chat.
Winner
Linode offers faster customer service. Also, there are mixed reviews online about DigitalOcean customer support options online. This is one area they could use some improvements.
DigitalOcean vs Linode: The Pros and Cons
With all aspects of Linode vs DigitalOcean covered, let's summarize the pros and cons of each, so you can identify which benefits are more relevant for you and which cons you can make do with.
Pros
Very developer-friendly
Designed for DevOps teams
Global infrastructure
Flexible pricing model with possible monthly savings
Very detailed documentation and blogs
Simple management
Cons
No GPU
Subpar customer support (except for premier)
Pros
Bigger infrastructure
Ideal for those who work with Linux
Reasonable pricing
More products and services as compared with DigitalOcean (GPU cloud computing)
Easy to resize resources
More affordable backups
Cons
Some things are a bit more difficult to setup
No managed DB
HDD-based blocked storage
Verdict - Should You Go For Linode or DigitalOcean?
When choosing between DigitalOcean or Linode, first evaluate your own business needs. Cloud computing has really changed how we host applications and save data.
Between these two, pricing is not really a deciding factor as rates are almost similar. The same is the case with security or performance. So it's the little things that will help determine.
For example, for AI and machine learning applications, Linode would be a better option than DigitalOcean.
You might also be interested in another head-to-head comparison between DigitalOcean and AWS.
FAQs on DigitalOcean vs Linode
Both Linode and DigitalOcean are among the leading cloud service providers. They have a similar pricing model and competitive prices. Both providers have the global infrastructure, SSD storage, and developer tools for managing servers or enhancing security.
In some areas, Linode is better, such as GPU cloud computing and customer service. On the other hand, DigitalOcean is better at speeds and object storage.
DigitalOcean has very similar prices to Linode. These both follow hourly billing with monthly caps. Both DigitalOcean and Linode start at $5 per month.
Both DigitalOcean and Linode are cloud providers with similar infrastructure and pricing models. However here are some of the differences:
Linode offers cloud GPU computing for AI and data analytics, but DigitalOcean doesn't.
Linode uses HDD drivers for blocked storage, whereas DigitalOcean uses SDD.
DigitalOcean offers managed database service that Linode doesn't.
Linode overall has more products and services on offer, including a managed service for recovery.
Linode has more data centers in the US, as well as one in Australia.