Here is the list of web hosting companies in Florida that are awarded by TrustAHost in 2023.
Every web hosting firm listed by us was thoroughly researched, reviewed and verified by our team. Most of them have received good reviews by satisfied customers who have engaged their service. They are among the best in the region, feel free to enquire on the Florida web hosting company that you wish to or visit their website to get more information.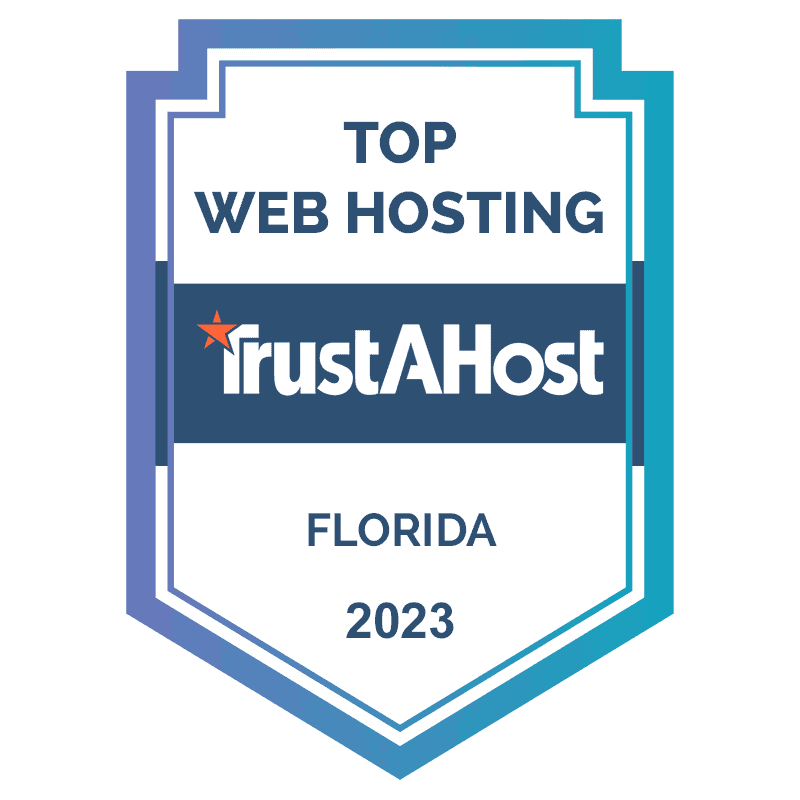 Best Web Hosting Companies in Florida
Web Daytona is a Florida based digital marketing agency founded in 2009 by Gary Vela, whom is an entrepreneur with massive passion in driving high ROI marketing campaigns. With a strong online marketing foundation, the agency has built thousands of websites and captured more than a million leads for their clients. In fact, Web Daytona has helped businesses of all sizes expand their digital footprint by using the best practices and staying on top of the latest digital innovations and strategies.
Services that Web Daytona offers include digital marketing (SEO, PPC, social media, email marketing), web and logo design, branding, web hosting (shared, dedicated servers, cloud, VPS), content writing and press releases. Recent offerings also include blockchain consulting, private blockchain and smart contracts development.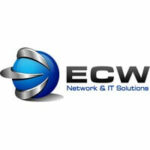 ECW IT & Network Solutions
ECW Network & IT Solutions is a privately owned and operated Information Technology (IT) company founded by owner Eric Weast over 14 years ago in Deerfield Beach, Florida. The company has been trusted by corporations all across Broward County and has been providing customized and unique IT Solutions to businesses in Fort Lauderdale, West Palm Beach & other states.
ECW Network & IT Solutions is committed to help their clients receive technological support and leverage on latest internet technology to take their business to the next level. The team at ECW Network is made up of skilful technicians and experienced consultants that ensure their clients have the best support and services.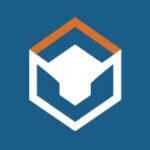 Atilus is a full-service digital agency founded in 2005 by CEO and founder, Harry Casimir, who is currently serving as one of the board members of the Florida Gulf Coast University (FGCU). The agency has been helping small to medium-sized companies grow their businesses with optimized websites and digital marketing strategies since it was established.  The team at Atilus is specialized in SEO, SEM, social media, reputation management, lead gen, web design and web hosting.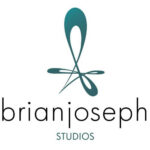 Brian Joseph Studios is a full-service creative design and development agency founded in 1999 by Brian Yerkes when he first started the business. The agency has offices in Fort Myers and Naples, Southwest Florida and they have worked with clients globally and businesses of all sizes.
With years of experience in the industry, Brian Joseph Studios' team is formed up of passionate, creative and knowledgeable designers and developers who are dedicated in providing exceptional solutions to their clients. The agency is specialized in custom web design and development, website hosting, branding, e-Commerce and email marketing.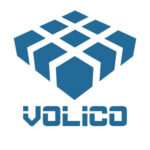 Volico is a leading data center solutions provider founded in 2000 by a team of experienced network engineers and is a Tier IV data center in West Palm Beach, Miami and Broward. The company is one of the most reliable hosting providers nationwide operating with HIPAA, SSAE16, SOC 2 Type II, and NIST Compliant Enterprise-Class data center facility.
Volico has certified and experienced network technicians who are actively monitoring the infrastructure, connectivity, and responsiveness 24/7/365. With great foundation and reliability, the company always delivers cost-effective and dependable hosting services to businesses that need colocation, cloud solutions, managed services, dedicated servers and IT security.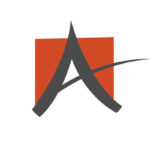 Ace Cloud Hosting is an award-winning, application hosting provider with headquarters in Florida. The company has over 20,000 users across more than 40 countries and 6 data centers, providing a wide range of cloud services that includes private server hosting, managed server hosting, application hosting, Desktop as a Service (DaaS), hosting accounting (such as QuickBooks) and tax (such as ATX).
Ace Cloud Hosting is winner of several awards such as Great User Experience Award 2018 by FinancesOnline, K2 2019 Award for Customer Satisfaction and User Favorite Award by Accountex USA 2016. The company is renowned for its premium hosting services in industries like real estate, legal, account, construction and others.
Highly-Rated Web Hosting Companies in Florida
Namami Inc is a full-service, leader in web design and development with the company based in Boca Raton, Florida. The firm provides unmatched, top-notch quality web services for their clients that make their business stand out and stand apart from the competition. Namami works with a wide range of industries from non-profit entities to national enterprises and that include the finance, education, arts, medicine, multi-marketing and more.
The employees at Namami is a team that consists of branding and designing experts, digital marketing connoisseurs and skilful developers. Nanami's clients benefit from over 40 years of combined experience that offers expertise in branding, web design and development, digital marketing, web hosting, copy writing and others.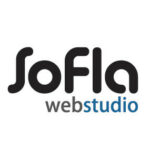 Founded in 2004, South Florida Web Studio is a web design and development company serving corporate clients in Florida. Services that the company offers include web design, WordPress development, web hosting, SEO and website accessibility. They have a team of developers, designers, consultants and information architects who provide unequalled customer support and services. What separates South Florida Web Studio from the rest of their competitors is that they are able to maintain high quality work and effectively deliver accordingly to clients' needs.

Miss Hosting is an international web hosting company that offers a broad range of hosting services at reasonable and affordable prices. The company's headquarter is in Stockholm, Sweden and has physical offices in USA, UK, Canada, Spain, Mexico, Bulgaria and India. Services that Miss Hosting offers includes shared and reseller hosting, domain registration, cloud hosting, dedicated servers, SEO hosting, Magento hosting and others. The company has a team full of experience and knowledge in the hosting industry and they can effectively help individuals and businesses to easily get started with their websites.
Popular Web Hosting Companies in Florida
Bold City Agency is a full-service web design and digital agency located in Jacksonville & St. Augustine, Florida. The agency specializes in WordPress design and development, SEO, PPC, social media marketing, e-commerce, web hosting, email services and branding.
With a team of committed and passionate designers and developers, Bold City Agency helps businesses of all shapes and sizes in Florida to up their digital marketing by creating stunning websites that convert and unique web applications that can help clients' business grow, improve customer interaction and streamline processes.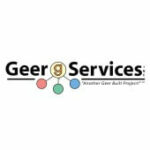 Founded in Jacksonville, Florida in 2003, Geer Services is owned by two retired Air Force members and is a premier web design and development company that serves businesses of all sizes. The company is built on the mission to provide business expertise with cutting-edge technology and outstanding customer service.
Geer Services specializes in web development and web design, graphic design, domain registration, email and web hosting, marketing, SEO, GIS applications, consulting and custom programming.
Founded by Mick Barr, who worked for 10 years as an apprentice in the graphic arts field, Website Solutions is a website solution and development company based in Jacksonville, Florida. Mick operates and runs this successful web development and design business where he can devote his expertise to serve his clients and at the same time stay close to his family. Services that Website Solutions offer include SEO, web design and development, web hosting, photography and marketing.
Have a Business in Florida?
Florida is one of the states that have lower income tax and housing prices, and the location is perfect for business startups. The region is tourist friendly, has a growing population and easily accessible logistics. Southern Florida is home to a huge group of businesses and organizations, and is creating jobs and a more vibrant community.
If you are planning to build a business located in Florida and need a trusted web or cloud hosting service for your local business, then here are some of the information and research data that you might be keen to know.
Where to Find a Good Florida Web Hosting Company?
You should be able to find companies that specialize in web hosting solutions in any State or near large cities. However if you are not able to find such specialized web hosting companies in Florida, you can still go for general web design firms or agencies that provide web hosting services as one of their many offerings. These firms may offer other services such as web design & development, branding, UX/UI, digital marketing, advertising, graphic design, social media marketing, and others.
The costs depend on what your budget allows and what kind of web hosting plan you require. If you just need a shared hosting plan for a website then it shouldn't cost too much. On the other hand if you require more resource intensive solutions such as dedicated servers, VPS or cloud hosting, then they will be most costly.
The list we provided above are some of the best Florida web hosting companies you can enquire on. Our team has researched intensively for hundreds and even thousands of web companies in the State, collect their information, verify them and go through our TAH scoring system to see which ones are the top Florida web hosting providers.