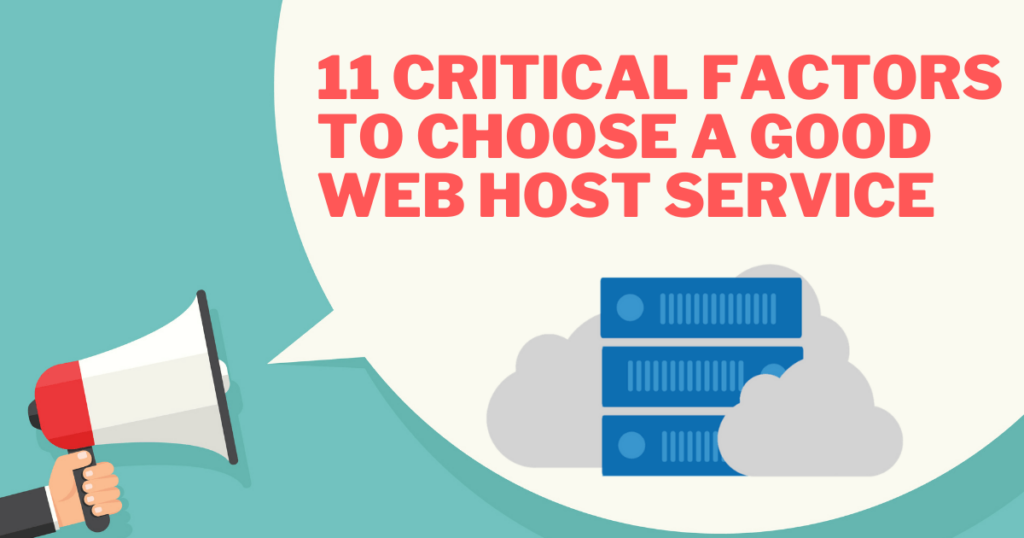 In the information age, websites are the Achilles heel for businesses – from small-sized startups to corporate giants.
Larger companies have dedicated IT infrastructure, which provides all their web server hosting and cloud storage needs. These are maintained – often around the clock – by large teams of IT professionals.
For smaller businesses, web hosting is not as simple. Without their server to host websites on, they must instead rely on external web hosts to provide a home for their business online.
With thousands of options to choose from, choosing a web hosting company may seem overwhelming. Fortunately, it doesn't have to be.
By knowing what to look for in web hosting, you can ensure your business maintains a firm and secure presence online.
In this article, we will discuss the most important aspects of choosing a web host for your business.
Why is Making The Right Web Hosting Choice Crucial?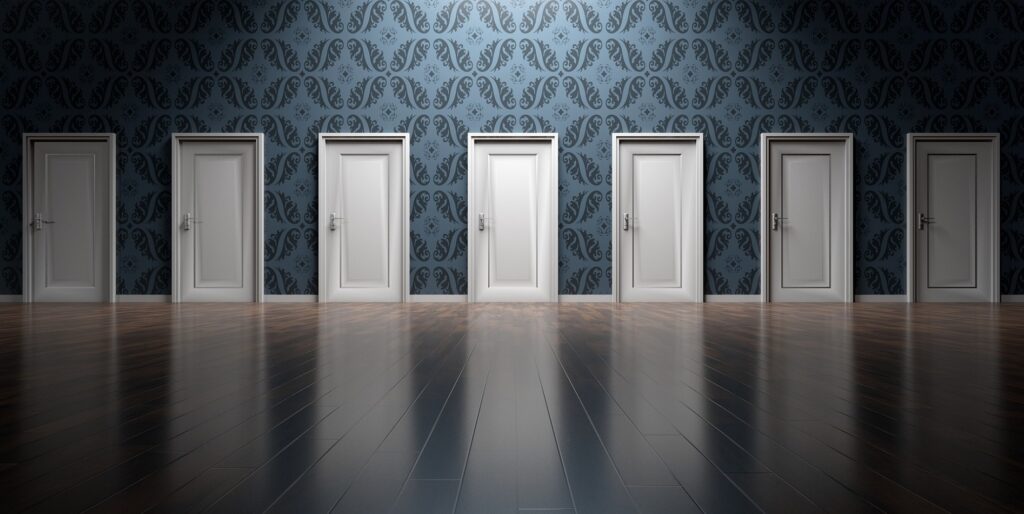 Websites are the future of businesses; in a digital age, they are often the first impressions customers get of a business. There are an estimated 4.66 billion active internet users globally, while 92.6% or 4.32 billion of those users accessed it with mobile devices.
The shift of most businesses online amidst the Covid-19 pandemic has also brought with it an increased need for maintaining a web presence.
Whether you sell physical products or services, a website is essential for addressing your total available market, most of which is now online. To maximize traffic to your website, a good web host can be your most important asset.
Doing so with a less than reputable web host, however, may be detrimental to your business; A 2019 survey by U.S. Signal State indicated over 2 in 5 respondents (43%) claiming that Distributed Denial of Service (DDoS) attacks were the most prevalent threats to their organization.
With cyber-attacks on web servers, web users may not be able to access a website due to downtime. Extended downtime can lead not only to a loss of business from customers but a loss of trust as well.
To bulletproof your website from such threats, it is important to opt for a secure and reliable web host rather than just rushing to the cheapest available option. If your website is hosted under the same IP address as spam websites, it may negatively affect its SEO ranking.
Having seen the importance of choosing a web host appropriate to your business, we can now delve deeper into what to look for in web hosting.
Important Things to Consider When Choosing a Web Hosting Provider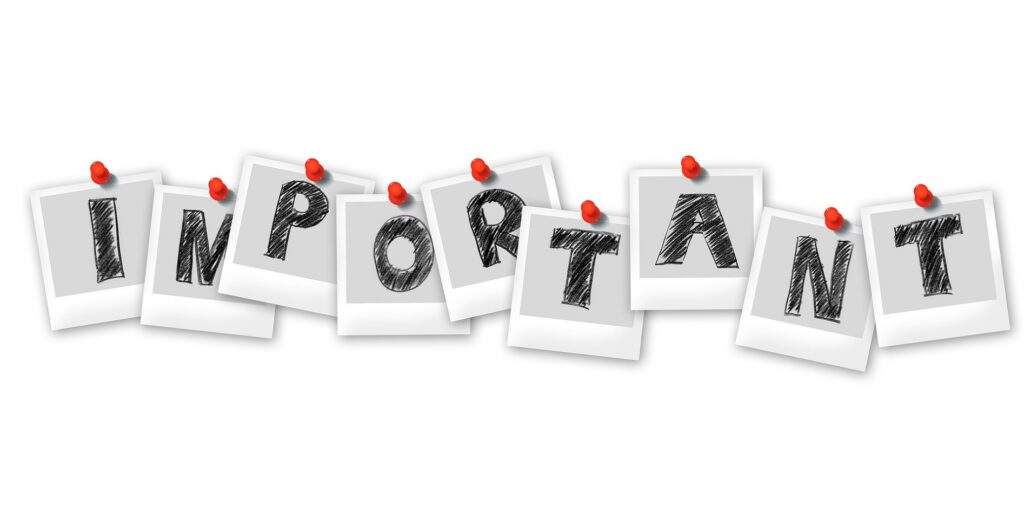 Choosing a web hosting company is no easy task; selection requires extensive research on the features a particular web host offers, as well as cost comparison with competing services. Here are a few tips that can help you.
Understand Your Business Needs and Requirements
This is the first step of selecting a good web host. In most cases, web hosting companies charge clients according to bandwidth usage. The number of bytes transmitted from the server over a fixed time is the bandwidth of a website.
Bandwidth usage depends on website traffic; If traffic is low, bandwidth usage is low, and if traffic is high, it requires high bandwidth.
If you know your website will only get a few visitors per day, you can safely opt for more economical shared servers. For larger businesses, you may need a dedicated cloud server, which brings us to our next tip.
Understand The Different Hosting Options
There are four major categories of web hosting options available today:
Shared web hosting refers to hosting where multiple websites are stored on a single shared server. These are generally the cheapest available web servers and are perfect for startups and small businesses.
Dedicated hosting is where a single server hosts a single website. Rather than sharing resources and computational power, a dedicated server setup allows a server to exclusively cater to a single website. This is more feasible if your web traffic starts to exceed double digits.
Virtual private servers (VPS) can host many websites on just a single cloud server system. Unlike a traditional shared server, VPS allows for flexibility, scalability, and redundancy, essential features of cloud computing. This would be a good choice for businesses with varying tech infrastructure requirements.
A WordPress server can run on either of the three aforementioned server setups. However, it is customized to optimally run WordPress pages. WordPress web hosting is the service of choice for most small content creators or bloggers.
Look for Good Reliability and Track Record
It is important to select a web host with a pre-established track record for good service.
Look for web hosts with good reviews left by past clients. While looking at reviews, try and look for specific metrics of reliable service.
Server downtime, technical support, and bandwidth management issues are some of the more important aspects.
You may not know if your website will run 100% of the time on your chosen web host's server. That said, decent reviews at least guarantee your website won't face chronic crashes and will have a stable web infrastructure to rest on.
Settle Only for Excellent Customer Support
Poor customer services and incompetent tech support are major red flags when it comes to choosing a web host.
The hosting company you choose must be able to provide responsive customer service through at least four different channels:
Email
Ticket
Live chat
Phone call
Additionally, most web hosting companies now provide 24/7 support through either one of the four channels mentioned above.
If your website needs fully delegated management, then you should also look for a managed hosting service. A good customer support network, in this case, is non-optional.
To keep things simple, look for a provider that offers an easy-to-use and intuitive interface for their web services.
Most web hosting services today can be accessed via web browsers. These give the user control over web traffic, uploading new content, and general website management.
If you're in the market for more complicated features such as specialized code or widgets to run over your website, you will need to choose a web host accordingly.
Be warned: this may also raise the cost of such services that require specialized IT support to implement.
Speaking of costs, you must be well aware of the costs that your web hosting provider's given plan will require for your website before you seal the deal.
On average, a basic web hosting package will cost you $10 a month, including the domain name. For more services beyond the basic functionality, you will have to pay extra.
For more advanced features, you must get everything down in writing – preferably in the form of a service level agreement (SLA).
Be especially wary of low-priced starting offers, which can deceptively cost more in the long run. Some web hosting services may offer discounted prices for a limited time only to raise the prices once the trial period has expired. Lock-in service contracts are also a deal-breaker.
In a similar vein, before choosing a web host, you must be well aware of the storage requirements of your website. For smaller websites with limited media files – images, videos, or sound files – you can get away with simple storage plans.
If your website is much more media-heavy or needs to host large files, consider going for a larger storage plan.
If your website traffic fluctuates over time, you must choose a web host that can supplement your expansion with additional resources.
A business selling winter goods, for instance, will face greater orders during winters. During this time, the website may experience a significant increase in traffic and so requires a web hosting service that can allow scalability over time.
As not all web hosting services offer scalability, it is important to know beforehand whether or not your website requires a scalable web server. If yes, then you need to look for a provider accordingly.
Uptime and page loading speed are some of the most important features of a website.
A 2017 study by google concluded that the probability of bounce increases by 32% as page load time increases from one to three seconds. This can result in lost conversions, which will hurt your business in the long run.
A good tip is to include uptime metrics as part of your SLA. You can negotiate up to 99.99% uptime for your website with a web hosting service provider. Be sure to get uptime guarantees in writing before committing to a web host.
A 2020 survey by clutch indicated cybersecurity as one of its top ten web development trends for 2020, with cybercrime projected to cost the world $6 trillion by 2021.
Additionally, the average website can experience around 94 cyberattacks per day.
Security features are non-compromisable. Having SSL certification, firewall protection, and robust security protocols are just some of the security requirements a good web host must provide.
If you're not sure what to look for in web hosting, a secure service provider is often a good place to start.
You may be looking for some additional features for your website. If so, check with your web host if they provide any of the following features:
Domain and emails
Site migration
CDN
Server backup
cPanel
PHP 8.0 support
Staging areas
While not strictly a requirement, these may provide some much-needed additional functionality to your website.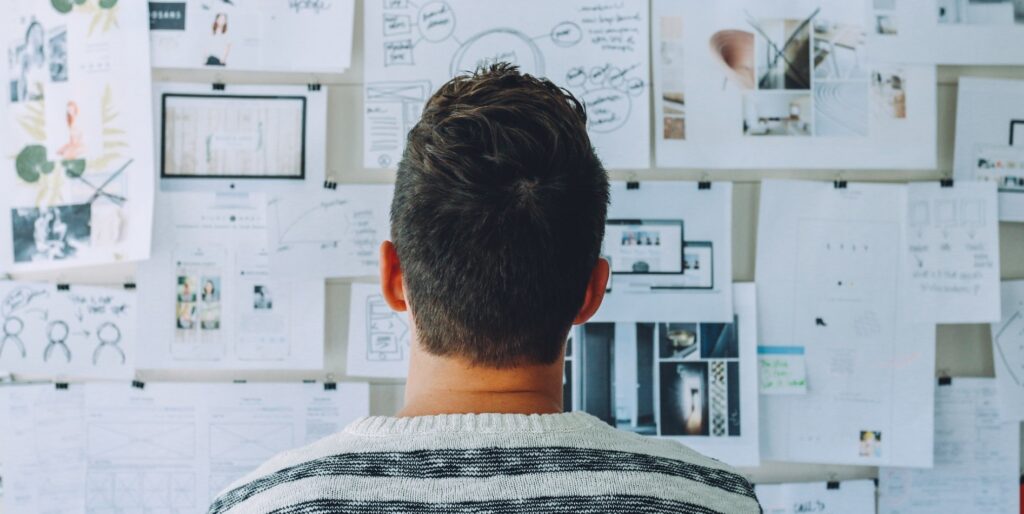 There is no one-size-fits-all when it comes to hosting, in fact there are so many types of web hosting for various purposes. For small businesses and large companies alike, there are specific, individual requirements that must be catered to.
No matter what your final pick is when choosing a web host, make sure you go with a secure, reliable service provider with limited downtime. Failing to do so can come at a significant cost to your business – both in earning and reputation.
Just remember to follow our tips and read our extensive review on web hosting, and you can make the best of your business by choosing the web host provider most suitable for you!