Here is the list of web hosting companies in Kentucky that are awarded by TrustAHost in 2023.
Every web hosting firm listed by us was thoroughly researched, reviewed and verified by our team. Most of them have received good reviews by satisfied customers who have engaged their service. They are among the best in the region, feel free to enquire on the Kentucky web hosting company that you wish to or visit their website to get more information.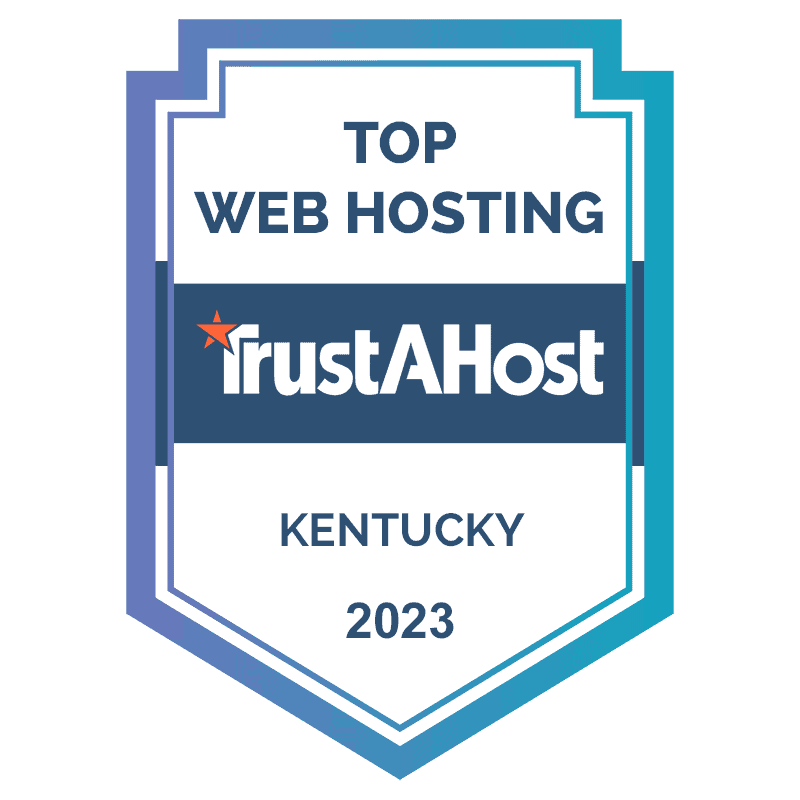 Best Web Hosting Companies in Kentucky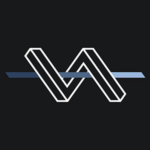 Led by CEO Jason Clark, VIA Studio is a branding & advertising agency focused on transforming businesses and brands through design & development, strategy, and marketing. Jason has been in the creative industry for 30+ years and was awarded the AIGA Louisville's only Visionary Award. Established since 1996, VIA Studio has worked with big and small organizations in industries such as corporate, arts & culture, retail & B2B, and non-profits.
With a strong, collaborative and cross-disciplinary team, VIA Studio is comprised of uniquely-talented human beings who are full-stack and front end developers, graphic and UX designers, account managers and digital strategists. VIA Studio and its team build amazing brands and execute marketing strategies by providing services that include analysis, research, goal setting, messaging, branding, web design, graphic design, WordPress and eCommerce development, web hosting, custom mobile apps, UX/UI, content strategy, advertising, marketing campaigns, social media, photography & videography, and much more.
As an experienced and flexible agency, VIA Studio is committed to deliver the best results and easily integrate with any business of all shapes and sizes. The firm also received numerous positive feedback, with satisfied clients saying VIA Studio was incredible in their work ethic, it has produced excellent results in the campaigns, and it has helped client to build a successful brand.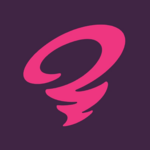 OOHology is a creative advertising agency founded by a trio of creative mavericks in 2006, helping businesses in Louisville, Kentucky to create strong online presence, fill the gaps and help them grow and succeed. The agency has grown from a small firm into a 32-strong team of OOHligans and has been providing cutting edge technologies and developing amazing strategies to scale marketing efforts for their clients.
As one of the top agencies in the region, OOHology is disruptive to the advertising and marketing industry and has the expertise to move the needle for the brands that they serve. With a passionate team of developers, thinking creative storytellers and strategic marketing experts, OOHology specializes in creating a strong brand identity and message, digital marketing, media buying, Search Engine Optimization (SEO), Pay-Per-Click (PPC), web analytics, content marketing, design, UX, eCommerce, managed web hosting, videography & photography, and more.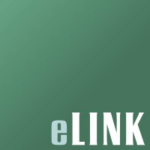 Co-founded by CEO Andrew Chiles in 2001, eLink Design is a leading web development and Internet marketing company headquartered in Lexington, Kentucky. For the past 20+ years, eLink Design has customized their solutions around the needs of their clients and has developed websites for over 1000 clients. The company has served clients across various industries including e-commerce, automotive, medical, retail, real estate, professional services, manufacturing, non-profit, and others.
As eLink Design continues to refine and expand their service offerings based on business' demand, the company provides more than just web design, intranet development and iOS & Android app development. eLink Design offers a full suite of web-based services which include apps development, responsive design, graphic design, copywriting, Search Engine Optimization (SEO), Pay-Per-Click (PPC), branding and social media management.
The company also specializes in Site Administrator, a comprehensive Content Management System (CMS) that allows any individual or business to manage changes of text, graphics, application, and other functions without the knowledge of HTML programming. Another area eLink Design specializes in is their premier, fast and secure dedicated web hosting service partnered with Intelliwire. The web hosting company is one of the best with 99.8% uptime, high reliability, and top-notch performance,
eLink Design also owns their in-house venture investment subsidiary, eLink Ventures, LLC, where the organization makes venture capital investments into forward-thinking companies, web-based applications, platforms, and eCommerce businesses. With that, eLink Ventures acquired PhishingBox, LLC and AuditFindings in 2016 and 1017 respectively.
Highly-Rated Web Hosting Companies in Kentucky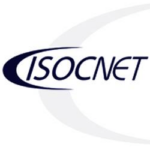 ISOCNET eSolutions Provider
Originally incorporated as WWW Internet Solutions, Inc. in June 1996, the company was the first in the Northern Kentucky region to offer 56K dial-up service to residents, apart from offering dial-up and e-mail services.
Fast forward to date, ISOCNET has grown to be the leader in IT solution provider for small to medium sized businesses, providing affordable and reliable custom solutions to local clients and the rest of the world. Though the services of the company have expanded to other areas, the primary focus of providing excellent service and support to their customers has not changed, and that has contributed to new businesses gained through client referrals.
With the commitment to excellence and dedication to provide the best service possible that customers can be proud of, ISOCNET never rest its laurels. The company continues to maintain solid relationships with their customers and constantly evolves to ensure it has a competitive edge over competitors.
As ISOCNET continues to improve its offerings, it specializes on diverse business segments that include IT services & consulting, network security, Microsoft Office 365, web design & development, online marketing, social media and email marketing. The company also provides unparalleled data center hosting solutions including web hosting, dedicated server, managed hosting, colocation and VPS.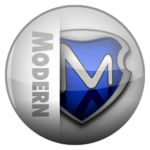 Modern Web Studios is a web design and hosting studio located in Nicholasville, Kentucky, developing affordable and high-quality websites for small businesses. For the past 21 years in the industry, the firm serves over 800+ clients and has garnered more than 160 positive reviews from their satisfied customers.
All of the work is done and custom built in-house without outsourcing them to other agencies. From web developers to graphic designers, copywriters, marketing specialists, social media manager and video production, the team at Modern Web Studios has the skills and dedication to take businesses to the next level. Services that the company provides are custom website design, eCommerce, PPC, SEO, social media, web hosting, content writing, logo & graphic design, brochure, business card, banner, and more.
Popular Web Hosting Company in Kentucky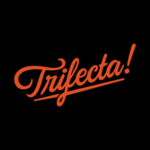 Founded by Owner & Creative Director Kevin O'Dea in 2010, Trifecta! is an award-winning design, development, and marketing agency located in Lexington, Kentucky, creating unique and tailor-made solutions to each individual client. With over 30 years of combined experience in the online industry, Trifecta! develops long-lasting relationships with their customers and helps them to stand out from the competition through adapting to the changes in technology and crafting strong branding.
Trifecta! serves customers locally and globally from a range of industries and some of the brands are Kentucky Horse Park, The Living Arts & Science Center, The Calipari Foundation, the Lexington Philharmonic, and more. The firm prides itself on their flexibility, attention to detail, and their ability to translate the entire design and marketing process into smart and outstanding web experiences for users.
Trifecta! has been specializing in areas of intuitive web design, sound development & programming, logo & branding, secure & fast web hosting services, effective SEO, custom CMS, creative content creation, and attention capturing social media marketing.
Have a Business in Kentucky?
Kentucky was ranked as one of the top business-friendly states and ranked 10th for the lowest cost of labor in the country. Filled with innovative and industry-disrupting companies, Kentucky has a lot to offer startup entrepreneurs. For example the KY Innovation office offers startup and capitalization assistance to help small businesses turn big ideas into reality. There are also progressive tax incentive programs for expanding or reinvesting in the State.
If you already have an existing business or are planning to start a business in Kentucky, then a website is necessary to reach out to wider audience and establish an online presence for your company. Building a website may have some challenges and one of them is finding a reliable web hosting service.
Where to Find a Good Kentucky Web Hosting Company?
You should be able to find companies that specialize in web hosting solutions in any State or near large cities. However if you are not able to find such specialized web hosting companies in Kentucky, you can still go for general web design firms or agencies that provide web hosting services as one of their many offerings. These firms may offer other services such as web design & development, branding, UX/UI, digital marketing, advertising, graphic design, social media marketing, and others.
The costs depend on what your budget allows and what kind of web hosting plan you require. If you just need a shared hosting plan for a website then it shouldn't cost too much. On the other hand if you require more resource intensive solutions such as dedicated servers, VPS or cloud hosting, then they will be most costly.
The list we provided above are award-winning Kentucky web hosting companies you can enquire on. Our team has researched intensively for hundreds and even thousands of web companies in the State, collect their information, verify them and go through our TAH scoring system before they are scored and rated as the top Kentucky web hosting providers.