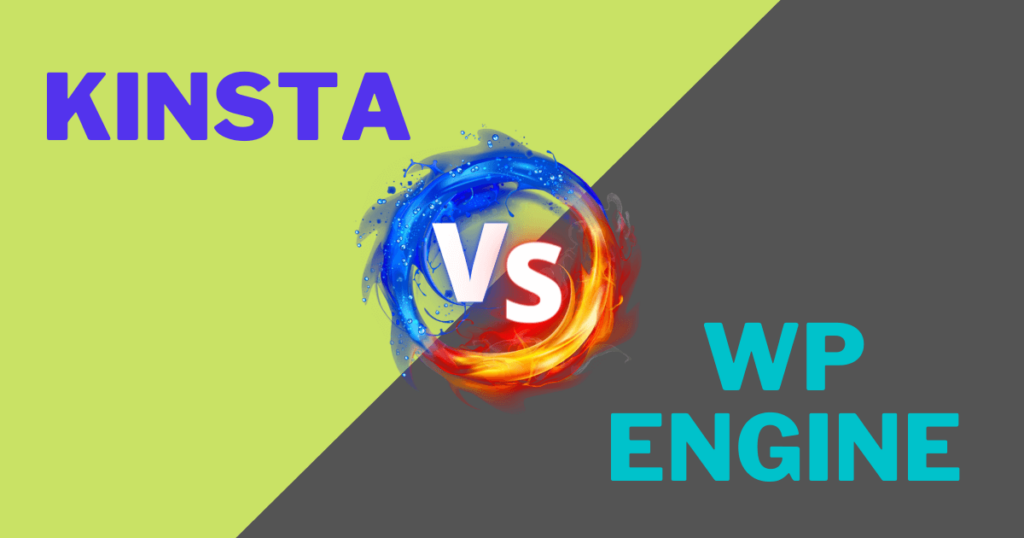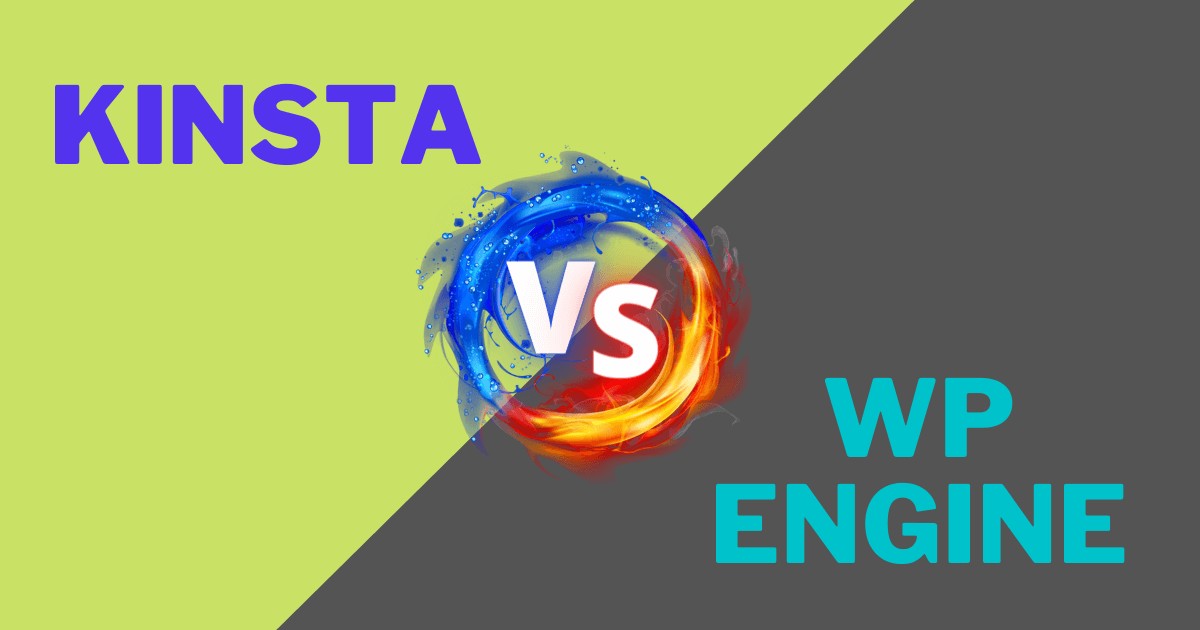 So you're looking for managed WordPress hosting? Both Kinsta and WP Engine have made strides with their services in WordPress hosting.
This article will compare Kinsta and WP Engine in detail to help you pick one for your business. We'll discuss not only the prices and performance but also things like scalability, data centers, add-ons, etc.
You'll find all your answers when it comes to WP Engine vs Kinsta!
Kinsta vs WP Engine: Main Features Comparison
Here's an overview of the main features of Kinsta and WP Engine to give you a quick glance at how one fares against the other.
| Features | Kinsta | WP Engine |
| --- | --- | --- |
| Website/Full Page Caching | Website caching | Website caching |
| CDN Integration | Cloudflare | MaxCDN |
| PHP 7.2, 7.3, 7.4 etc. | Yes | Yes (with PHP Selector) |
| HTTP/2 | Yes | Yes |
| SSL Certificate | Free | Free |
| SFTP | Yes | Yes |
| SSH/GIT Access | Yes (SSH only) | Yes |
| Database Access | Yes | Yes |
| Email Service | No | No |
| WP Website Management | No | Only WordPress Software |
| WP Themes | No | 35+ Premium Themes |
| Security | All plans | All plans |
| Post-hack Clean-up Services/Hack Fix Guarantee | Hack and malware removal tools/hack-free guarantee | No hack fix guarantee but does offer hack fixing through Sucuri |
| Data Centers | 35 | 20 |
| Staging Sites/Environment | One-click staging | One-click site staging |
| Multisite Support | All plans except Starter | All plans except Startup |
| GeoIP | All plans except Starter | All plans except Startup |
| Site Monitoring/Uptime Checks | Yes | Yes |
| Backups | Daily Automatic | Daily Automatic |
| Multilingual Support | Yes (10 languages) | No |
| 24/7/365 Support | Yes (except phone) | Yes |
At first glance, you can see that many of the features are provided by both the hosting providers. However, there are few differences between the two.
For instance, Kinsta provides multilingual support as its dashboard is available in 10 languages. It also offers customer support in different languages during specific hours of the day.
Kinsta vs WP Engine: Price Comparison
Generally speaking, both Kinsta and WP Engine qualify as expensive. First of all, these are managed hosting providers, which require a more extensive range of services. Secondly, these are more on the high end of the hosting spectrum in terms of features.
Let's talk money in detail for both:
Kinsta offers Starter, Pro, Business, Enterprise, and other plans such as Single-site and Agency. You can find out more about the detailed Kinsta pricing here. WP Engine offers three plans plus the dedicated custom hosting option.
The pricing structure of both the hosting providers is the same. You can either be billed monthly or annually. If you choose an annual subscription, you can benefit from discounts.
Kinsta Starter plan costs $35 per month and includes:
1 WP Install
25,000 monthly visits
10 GB disk space
Kinsta Pro plan costs $70 per month and includes:
2 WP Installs
50,000 monthly visits
20 GB disk space
Kinsta Business plans range from $115 to $450 per month, and include:
5 to 40 WP Installs
100k to 600k monthly visits
30 to 60 GB disk space
Kinsta Enterprise plans range from $675 to $1650 per month, and include:
60 to 150 WP Installs
1 to 2.5 million monthly visits
100 to 250 GB disk storage
WP Engine Startup plan costs $30 per month and includes:
1 Site
25,000 monthly visitors (50 GB bandwidth)
10 GB storage
WP Engine Growth plan costs $115 per month and includes:
10 Sites
100,000 monthly visitors (200 GB Bandwidth)
20 GB storage
WP Engine Scale plan costs $290 per month and includes:
30 Sites
400,000 visitors (500 GB bandwidth)
50 GB storage
Kinsta offers a 30-day money-back guarantee with all its plans. On the other hand, WP Engine offers a 60-day money-back guarantee.
These guarantees are only applicable to new customers. If you've ever signed up with them before, you can't enjoy the money-back guarantee.
On Kinsta, you can cancel your plan at any time and you'll be entitled to a refund on any unused resources. For instance, you subscribe to the yearly plan but then cancel it halfway after six months. You should receive a refund for the remaining months.
WP Engine has a similar refund policy, which allows for prorated refunds for any unused resources of the annual plan. Similarly, you can cancel any add-on at any time.
Kinsta or WP Engine for Infrastructure and Scalability?
As far as infrastructure goes, both Kinsta and WP Engine use cloud infrastructure. Both of the WP hosting providers rely on the Google Cloud Platform. However, WP Engine also uses Amazon Web Service (AWS) Cloud as well, especially for enterprise customers.
Kinsta uses GCP's compute-optimized C2 machines for all its plans and customers. It's the fastest server offering from the cloud platform.
Similarly, WP Engine offers new instances of GCP in limited markets, which helps optimize hardware, and ultimately deliver even better speeds.
As for the scalability, both platforms offer easy options for clients to scale up their WP website, and also their business.
Kinsta comes out on top when it comes to scaling with its auto-scaling feature. While their plans are flat-rate with pre-determined resources, it doesn't restrict the website to those resources. Should the need arise for your website to use more resources than what the plan includes, those resources will be available for use.
They charge you later for the extra resource usage. This ensures that your website is always ready to handle extraordinary spikes in traffic.
While WP Engine does offer easy scalability, it's not as proactive or even available to all customers. Their Enterprise customers can enjoy auto-scaling with Dynamic Web Scaling on AWS infrastructure.
Furthermore, Kinsta uses both hardware stack and software stack (LXD containers) for its hosting environment. WP Engine also uses modern and advanced tech stack for its hosting. Therefore, both are comparable when it comes to the list of tools and technology behind hosting.
WP Engine and Kinsta Data Centers
When you sign up with Kinsta, you can choose from the 35 data centers of GCP. This freedom of choice is available to all tiers of customers, from Starter to Enterprise.
The 35 data centers include:
Changhua County, Taiwan (asia-east1)
Hong Kong (asia-east2)
Tokyo, Japan (asia-northeast1)
Osaka, Japan (asia-northeast2)
Seoul, South Korea (asia-northeast3)
Mumbai, India (asia-south1)
Delhi, India (asia-south2)
Jurong West, Singapore (asia-southeast1)
Jakarta, Indonesia (asia-southeast2)
Sydney, Australia (australia-southeast1)
Melbourne, Australia (australia-southeast2)
Warsaw, Poland (europe-central2)
Hamina, Finland (europe-north1)
Madrid, Spain (europe-southwest1)
St. Ghislain, Belgium (europe-west1)
London, United Kingdom (europe-west2)
Frankfurt, Germany (europe-west3)
Eemshaven, Netherlands (europe-west4)
Zurich, Switzerland (europe-west6)
Milan, Italy (europe-west8)
Paris, France (europe-west9)
Tel Aviv, Israel (me-west1)
Montréal, Canada (northamerica-northeast1)
Toronto, Canada (northamerica-northeast2)
São Paulo, Brazil (southamerica-east1)
Santiago, Chile (southamerica-west1)
Council Bluffs, Iowa, USA (us-central1)
Moncks Corner, South Carolina, USA (us-east1)
Ashburn, Virginia, USA (us-east4)
Columbus, Ohio, USA (us-east5)
Dallas, Texas, USA (us-south1)
The Dalles, Oregon, USA (us-west1)
Los Angeles, California, USA (us-west2)
Salt Lake City, Utah, USA (us-west3)
Las Vegas, Nevada, USA (us-west4)
WP Engine also offers its customers the choice of server location. However, they use 11 of the GCP data server location:
Montréal, Canada (northamerica-northeast1)
Council Bluffs, Iowa, USA (us-central1)
The Dalles, Oregon, USA (us-west1)
South Carolina (us-east1)
Ghislain, Belgium (europe-west1)
Frankfurt, Germany (europe-west3)
London, UK (europe-west2)
Eemshaven, Netherlands (europe-west4)
Tokyo, Japan (asia-northeast1)
Changhua County, Taiwan (asia-east1)
Sydney, Australia (australia-southeast1)
As for dedicated server customers on AWS Cloud, WP Engine provides nine server locations spread across the world.
Kinsta Vs WP Engine: Which Performance is Better?
When comparing Kinsa and WPEngine, performance is, without doubt, an important factor. This is mainly because both providers offer very similar features and pricing.
Let's look at different performance parameters and find out how each one of them fares:
Page Loading Times
When we tested Kinsta vs WP Engine for page load times with a simple blog with a minimalistic theme, Kinsta's loading time was slightly lower.
The average loading time for Kinsta over one week was 960 ms.
The average loading time for WP Engine over one week was 1.66 s.
The Kinsta server location was in Virginia, while WP Engine server location was in South Carolina.
As you can see, there isn't a significant difference in speed. However, if speed really is the deciding factor for you, Kinsta is faster.
Load Impact
The page load time can also be impacted by the server load. The server load tells you how efficient or fast the server is for handling multiple requests at a time (anywhere from hundreds to tens of thousands).
In our test for load impact, we used a server load tool to send around 100 requests per second to each website, hosted on Kinsta and WP Engine.
The average response time for Kinsta was three times faster than that of WP Engine. Kinsta's average response time was just 70 ms. On the other, for the WP Engine website, that rate came to nearly 250 ms.
This impressive load time on high server load for Kinsta is likely because of the application of PHP workers. That, combined with baked-in caching and CDN provisions, allows Kinsta to handle tens of thousands of visitors/requests simultaneously.
It's worth noting that WP Engine didn't break down or fail to respond to so many simultaneous requests.
Uptime
Both WP Engine and Kinsta provide uptime guarantees, which essentially ensures that your website is available at all times.
In our short testing period, both Kinsta and WP Engine showed the perfect 100% uptime.
CDN
Content Delivery Network or CDN is utilized by both WP Engine and Kinsta to make websites faster by caching static content on locations nearer than the servers.
Kinsta uses Cloudflare, whereas WP Engine uses MaxCDN. These CDN storage are included in all plans of the respective providers; the storage amount varies by plan.
Cloudflare is located in 275 cities in 100+ countries around the world. On the other hand, MaxCDN has 19 locations.
There isn't a significant difference between the performance of the two CDNs, except Cloudflare is readily available in more locations.
Google Cloud Platform (GCP)
Even though both WP Engine and Kinsta use GCP at the backend, Kinsta delivers better server response times. The major difference between the two platforms using GCP is that Kinsta uses premier-tier servers of GCP.
WP Engine is likely using standard tier servers or only using premium-tier for premium customers. That takes a little bit of toll on the server response rate, but not too significant.
Nevertheless, Kinsta's use of premium-tier services of GCP for all of its plans is a nice touch.
Security Monitoring That WP Engine and Kinsta Offer
Security features are another important consideration, especially given that cyberattacks are getting more sophisticated. So your hosting provider needs to use capable security features, which safeguard your website from all potential threats.
Kinsta provides the following security features with all its plans:
24/7 Uptime Monitoring
DDoS Detection
Daily automatic backups
Hardware firewalls
Free SSL Certificate
Encrypted SFTP and SSH connections
Two-factor authentication
WP Engine security monitoring is just as impressive, with lots of standard provisions for protecting your website from attacks. Some of these features include:
WP Automatic updates
XMLRPC attack blocks
DDoS Detection
Free SSL Certificate
SFTP and SSH Encryption
Nightly backups
In addition to these features, WP Engine also offers Global Edge Security, which works with Cloudflare CDN for increasingly secure delivery of content on your website. It extends the security from the server to the edges or, in other words, CDN locations.
The Global Edge Security Add-on can also improve the performance of the website, in addition to making it secure. They claim it can make the site faster by as much as 30 percent.
Of course, this is an add-on, so you'll have to pay extra for it every month.
WP Engine and Kinsta Optional Add-ons
While hosting plans do offer ample resource options, some businesses need even more for their business. That's where the optional add-on kicks in.
Discussing the availability of such add-ons and their pricing is important because they can easily inflate monthly costs.
Over at Kinsta, you can find a variety of optional add-ons, mainly focused on improving the speed and overall performance of the website. Here are some of them:
Redis: An open-source in-memory structure for database, cache, and message broker.
Nginx Reverse Proxy: Nginx helps load WP sites from the sub directory, helping reduce load times significantly.
Premium Staging Environments: A great staging solution for those who need more than one environment. Users can enable up to 5 premium staging environments.

Disc Space Add-on: Disc space add-on comes in 20GB increments and is an ideal solution for those who want to increase disc space resources allocated to their plan without actually switching to higher-tier hosting plan.
WP Engine offers the following add-ons on its plans:
Smart Plugin Manager (SPM): This tool allows you to automatically update plugins, improving security and use of the plugins.
Global Edge Security: This add-on works with Cloudflare and provides a host of security benefits.
GeoTarget: GeoTarget tool allows you to give different experiences to users in different locations.
Multisite: On WP Engine, multisite support is available as an add-on for Growth and Scale plans. It's free in Custom dedicated servers.
The big difference between the two and their add-ons is that WPEngine offers multisite as a plugin, while it's included in all Kinsta plans except Starter. Also, the nature of these add-ons is a little different, as Kinsta add-ons are more focused on performance enhancement.
WordPress Migration for WP Engine and Kinsta
If you're already hosting your WP website or websites, for that matter, on another hosting provider, you're also interested in the migration services.
Kinsta offers impressive migration support services. Their plans include free unlimited basic migration.
In addition to that, their Pro, Business, and Enterprise plans offer premium migration services. The number of sites transferable under premium migration vary by the plan tier.
Premium migration means that the experts at Kinsta will handle all the migration hassle for you. Also, the website doesn't suffer any downtime at all during migration.
On the other hand, WP Engine also offers seamless migration with the help of a custom plugin 'WP Engine Automated Migration.' This plugin reduces the load of migrating a WP website or a bunch of them from another hosting platform.
The plugin works fine, except there's a possibility of data loss for complex WP websites. There's no premium or free managed migration service in even the upper-level plans that are comparable with the Business plans of Kinsta.
Kinsta also offers extra premium migrations and bulk migration at cost, which reduces the total migration time for large businesses significantly.
Comparing Kinsta and WP Engine Expert Support
In Kinsta and WP Engine comparison, expert support is another area where both of them are neck and neck. Both the platforms claim to use WordPress experts who know all the technical stuff to help customers with their queries.
As a result, the quality of support is comparable. However, there are pros and cons to both.
Kinsta offers multilingual support in 10 languages. That's something that's lacking over at WP Engine.
You can contact experts in one of the 10 languages at dedicated support hours, as only English support is available around the clock.
On the other hand, Kinsta doesn't really offer any kind of phone support. WP Engine does have a contact number, but that's mainly for sales support.
In addition to general support options, both Kinsta and WP Engine offer extensive content online to help their users and prospective customers to find answers.
But if we're comparing the support content from both, Kinsta has even more detailed topics on every technology or feature they offer. They also help resolve problems through this content, improving the overall expert support quality.
Kinsta Vs WP Engine: User Reviews and Experiences
If you check popular review platforms like TrustPilot for Kinsta or WP Engine, you'll mostly find favorable reviews. Most users report ease of use and performance improvements for both these platforms. So it's safe to say that user reviews are largely positive for both Kinsta and WP Engine.
The user experience creating a new WP website is very smooth, whether it's with Kinsta or WP Engine. Similarly, with both platforms offering custom dashboards, most users report finding it very convenient as compared with the common cPanel. The MyKinsta dashboard, in particular, enjoys a lot of praises for its effortless flow.
Both offer an easy to use interface for managing accounts and for generating tickets to resolve issues. Customers especially seem to like Kinsta's expert support.
Verdict on Which to Choose – WP Engine or Kinsta?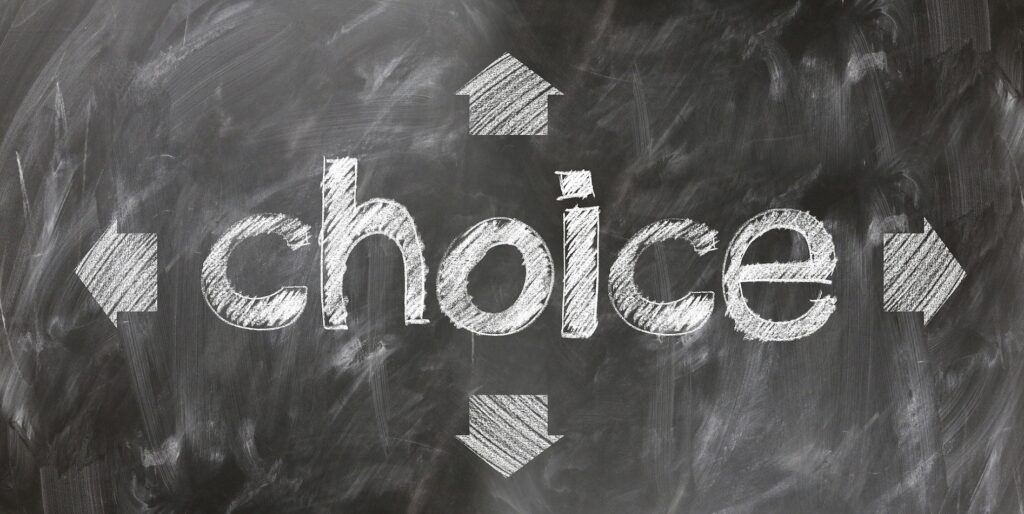 After carefully comparing Kinsta with WP Engine, it's clear that both WP hosting platforms have more similarities than differences.
Kinsta is more feature-rich and offers a wide range of plans. WP Engine brings a lot of developer-friendly tools and features to the table. If performance, reliability, and quality support are what you're after, Kinsta would be the clear answer.
If you compare the pricing of both providers, Kinsta is slightly cheaper. With its wide range of plans and inclusion of many free features including multisite support and premium migration, it's providing more value for money.
Looing for other comparisons as well? Here are some other companies that are compared head-to-head:
FAQs on Kinsta Vs WP Engine
Kinsta has advantages over WP Engine in some aspects. Firstly, it offers better overall speed and performance with built-in caching, custom CDN, and PHP workers. The ease of use on MyKinsta dashboard also gives Kinsta an edge over WP Engine.
Lastly, Kinsta offers a very comprehensive package for all sizes of businesses, which is something WP Engine fails to offer with just three plan options and a custom offering.
In terms of value for money, Kinsta is better as it proves slightly more affordable with its Business and Enterprise plans.
The cheapest plan for WP Engine is its Startup plan which costs $25 to $30 per month. It includes one Site, 25,000 monthly visitors, (50 GB bandwidth), and 10 GB storage.
On Kinsta, the cheapest plan is the Starter plan which also costs $25 to $30 per month. That includes one WP Install, 25,000 monthly visits, and 10 GB disk space.
It's cheaper if you subscribe for an annual term.
While Kinsta and WP Engine both use Google Cloud Platform (GCP), Kinsta has more server locations with 24 data centers. WP Engine uses 11 GCP data centers. All the data centers are spread across the globe to cover different regions.