Here is the list of web hosting companies in Louisiana that are awarded by TrustAHost in 2023.
Every web hosting firm listed by us was thoroughly researched, reviewed and verified by our team. Most of them have received good reviews by satisfied customers who have engaged their service. They are among the best in the region, feel free to enquire on the Louisiana web hosting company that you wish to or visit their website to get more information.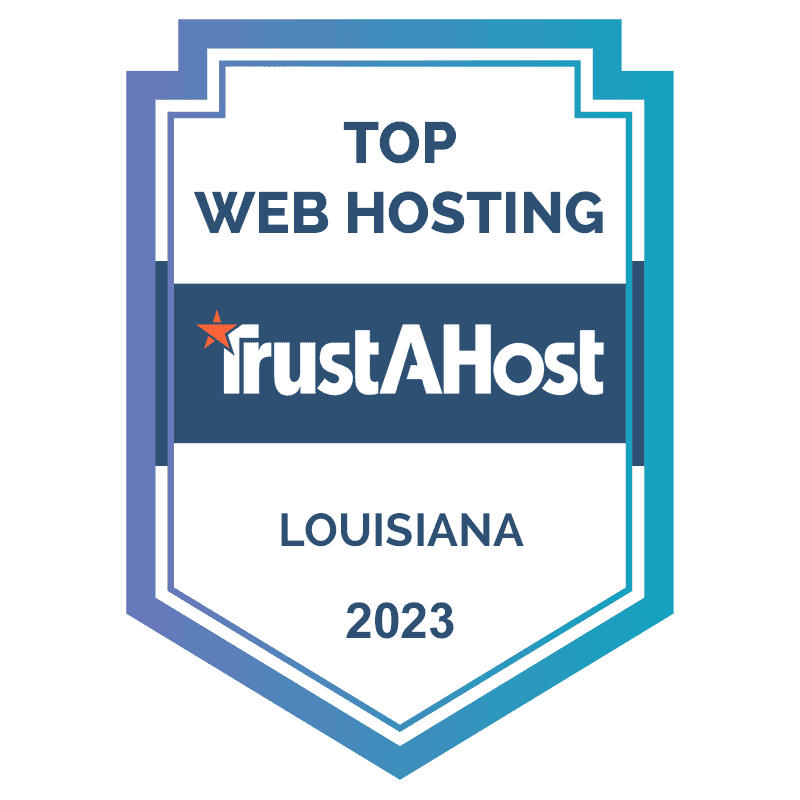 Best Web Hosting Companies in Louisiana
Located in Downtown Lafayette, Louisiana, Firefly Marketing is a creative and digital marketing agency founded by Mike Spears and CEO William Dalton in 1998, providing a range of effective web and marketing services to businesses in Louisiana. Over the years the company has helped to deliver solutions to satisfied customers such as Jeff Davis Parish, Acadian Companies, Allstate Sugar Bowl, Greater New Orleans, Mark G. Artall etc.
Putting 24+ years of experience to work, Firefly Marketing specializes in web design, web hosting, Search Engine Optimization (SEO), Pay-Per-Click (PPC), local SEO, social media marketing, content creation, creative services, advertising, branding and more. There are many positive feedback from customers stating that Firefly Marketing has meet their demands consistently, the company has done an outstanding job and they have very dedicated professionals.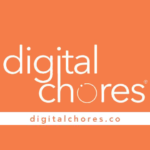 DigitalChores is a web design and development firm based in Lafayette, Louisiana, helping businesses of all sizes to gain online presence and reach their target audience through various marketing channels. Founded by Dominic Mensah in 2013, DigitalChores has worked with clients from industries such as Federally Qualified Health Center (FQHC), modern community health center, non-profit healthcare and rural health clinic.
From designing a new website to building a brand identity, or curating social media content, DigitalChores has the tools and expertise to handle them all. Services that the company specializes include custom web design & development, managed WordPress web hosting, eCommerce, email marketing, SEO, digital marketing, graphic design, reputation management, branding and analytics.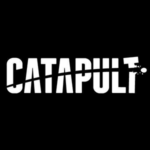 Co-founded by CEO David Maples and CCO Virginia Huling since 2007, Catapult Creative Media is a national full-service digital marketing agency helping thousands of businesses meet their marketing needs and reach their goals and has built 1000+ web projects for small to Fortune 500 companies. Headquartered in Baton Rouge, Louisiana, Catapult serves clients in all 50 states and has eight offices across the United States, with seven other locations in Dallas, TX, Houston, TX, Kansas City, MO, New Orleans, LA, Greensboro, AL, Chicago, IL and Atlanta, GA.
Leveraging on proprietary technology, data-driven decisions, and creative thinking, Catapult has dominated the digital advertising industry. Together with its talented and award-winning team comprising of experienced web developers, creative graphic designers, amazing copywriters, brand strategists, skilful software engineers and account managers, the agency is armed with everything required to push client projects toward success.
Dedicated to taking client businesses to new heights of success, Catapult delivers a full range of comprehensive turnkey services that include website & development, video production, motion graphics, eCommerce solutions, printed materials, promotional products, graphic and logo design, content development, social media management, SEO, PPC, display advertising, remarketing, analytics & reporting, email marketing, secure cloud hosting, VoIP, CRM, reputation management, consultative services, and more.
Highly-Rated Web Hosting Companies in Louisiana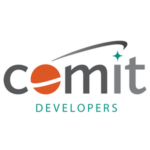 Founded in 2011, Comit Developers is a Lafayette, Louisiana-based web development and Internet marketing company that has helped business of all sizes complete over 1,000 website projects. Over the past 11+ years through mergers and client referrals, the firm has grown tremendously into one of the largest webs developing agencies in the region and are staffed with talented in-house graphic designers, web developers, and marketing specialists who take projects to the next level.
Comit Developers works with organizations of any industry, and specializes in in building custom eCommerce sites, digital marketing, SEO, social media, marketing automation, content development and consulting. On top of that, Comit Developers also offers managed WordPress hosting where clients websites are being securely hosted on the firm's our cloud environment. Its premium PCI DSS v3.2 compliant web hosting service will be able to provide clients with accessibility, high performance, ease of use, speed optimization tools, daily backups, SSL cert, CDN, spam protection and reporting & analytics.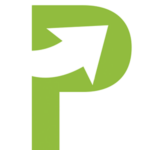 Incorporated in 2010, Push Design Group is a locally owned and operated web design and marketing agency located in Mandeville, Louisiana, servicing small to medium sized businesses throughout Louisiana, Greater New Orleans, St. Tammany Parish and across the country. Some of the clients the firm worked with includes Northshore Media Group, Sal and Judy's, Ketamine Infusion Center, The Jaxson, Powder Dat and others.
Though Push Design Group is a small firm comprises of developer, marketing specialist, graphic designer, social media strategist and programmer, the team is experienced, dedicated and totally committed to keep themselves updated with the latest technology shifts. With over 280+ happy clients and counting, the award-winning agency delivers effective results from services such as website design, graphic design, web hosting, SEO, social media management, advertising, programming, and video production.
Popular Web Hosting Company in Louisiana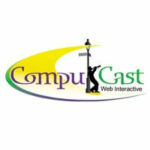 Began since 1994, Compucast Web is one of the top full-service marketing and web design firms, providing web services and online marketing solutions to businesses in New Orleans, Louisiana. Specializing in hospitality marketing, Compucast has over 100 combined years of web development experience and over 80 years in tourism and hotel marketing. The company has also worked with some of the biggest brands that include Holiday Inn, Hilton, Hard Rock Cafe, New Orleans Bar Association, St. Louis Cathedral and more.
With an experienced team comprises of designers, web application developers, social media experts, copywriters, SEO specialists and photographers, Compucast prides itself on providing highly personalized service with great value to their clients. Some of the specialized services they provide are responsive web design, CMS, SEO, PPC, social media marketing, hospitality marketing strategies and programming of web apps tailored to clients needs. On top of those, Compucast offers various hosting services including secure dedicated server solutions, cloud hosting, managed backups, reporting and email services.
Have a Business in Louisiana?
Over the past couple of years, there are many successful startups that have been incubated or accelerated in Louisiana. One of the reasons is better tax incentives such as the "Louisiana Digital Media Tax Credit" where a 25% cash rebate will be given for any payroll dollars spent on software development in the State. There is also a strong and supportive culture in Louisiana with large tech companies choosing and growing in the State over locations, some of which are inXile (Microsoft), Turbosquid (Shutterstock), DXC Technology, and others. With a lower cost of living and better financial incentives, Louisiana has become a more popular and an ideal place to start a business.
If you already have an existing business or are planning to start a business in Louisiana, then a website is necessary to reach out to wider audience and establish an online presence for your company. Building a website may have some challenges and one of them is finding a reliable web hosting service.
Where to Find a Good Louisiana Web Hosting Company?
You should be able to find companies that specialize in web hosting solutions in any State or near large cities. However if you are not able to find such specialized web hosting companies in Louisiana, you can still go for general web design firms or agencies that provide web hosting services as one of their many offerings. These firms may offer other services such as web design & development, branding, UX/UI, digital marketing, advertising, graphic design, social media marketing, and others.
The costs depend on what your budget allows and what kind of web hosting plan you require. If you just need a shared hosting plan for a website then it shouldn't cost too much. On the other hand if you require more resource intensive solutions such as dedicated servers, VPS or cloud hosting, then they will be most costly.
The list we provided above are award-winning Louisiana web hosting companies you can enquire on. Our team has researched intensively for hundreds and even thousands of web companies in the State, collect their information, verify them and go through our TAH scoring system before they are scored and rated as the top Louisiana web hosting providers.