Here is the list of web hosting companies in New Jersey that are awarded by TrustAHost in 2023.
Every web hosting firm listed by us was thoroughly researched, reviewed and verified by our team. Most of them have received good reviews by satisfied customers who have engaged their service. They are among the best in the region, feel free to enquire on the New Jersey web hosting company that you wish to or visit their website to get more information.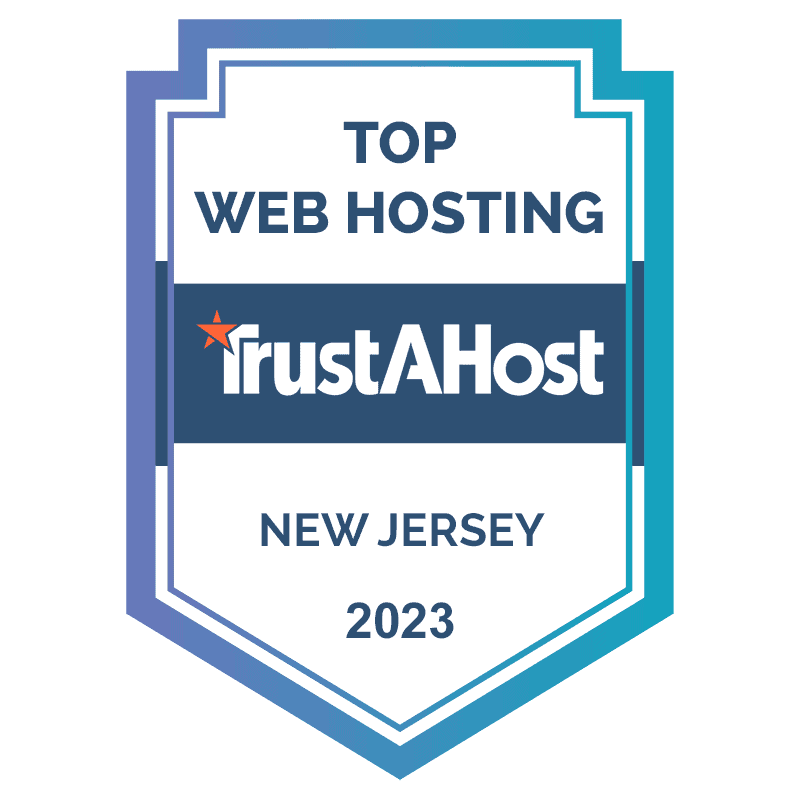 Best Web Hosting Companies in New Jersey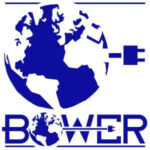 Founded in 1999 by President and Founder Daniel Bower, Bower Web Solutions is a Ringwood, New Jersey based web design and marketing firm helping a wide range of clients from local businesses in New Jersey to large corporations around the world to develop websites and implement innovative marketing strategies.
At Bower Web Solutions, the team comprises of highly-skilled in-house web developers, designers, programmers, marketing specialists and customer support who will be able to offer personal touch to the clients and provide the best services and customer satisfaction to ensure the projects they have undertaken are successful.
From industries of manufacturing to medical, to medical, to legal, Bower Web Solutions can handle service requests of web design & web development, logo & graphic design, web hosting, Search Engine Optimization (SEO), eCommerce, content marketing, online marketing, video production and even drone photography services. Bower Web Solutions also won admission to the 'Goldman Sachs 10,000 Small Businesses' accelerator program in 2013.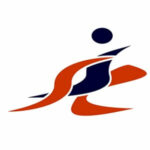 South Jersey Techies is a professional managed IT services and web services provider specializing in personalized IT support and website maintenance plans serving small to medium businesses and organizations in the South Jersey & Philadelphia area since 2004. The New Jersey based company can identify and bring clients cutting-edge web technology and develop solutions that can meet their clients' needs, fit their goals and budget, and exceed their expectations.
Whether you are just starting out a small business or are looking for customized business IT solutions, South Jersey Techies has a team of certified experts that offers network server support & management, network security, computer repair, custom web design & maintenance, email and web hosting, dedicated server, hosted desktop, SEO, virtualization, Office 365 solutions, VoIP, online backup, data & voice cabling and other services.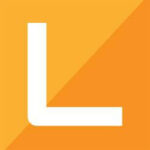 Lform Design is a digital design and development agency focusing on B2B manufacturing companies and consultancies to connect their products to prospects. The firm was founded in 2006 by Ian Loew, who is the owner, Creative Director, Head of Business Development and the leader of the company. Headquartered in Montclair, New Jersey, Lform Design has over 16+ years of experience delivering exceptional results to clients through unique web design and development services.
Since inception, Lform Design has been helping B2B companies realize their business goals and objectives by effectively & efficiently build brand awareness and web presence, driving more quality traffic, qualified leads, and higher conversions. The award-winning agency has grown to include many services such as web hosting, SEO, custom WordPress and eCommerce development, API integration, web application architecture, copywriting, UI/UX, inbound marketing, branding, consultative services and much more.
With the experienced and dedicated team of web developers, engineers, graphic designers, and SEO specialists at the disposal, clients can trust on Lform Design to harness on their creativity and technological prowess to provide reliable and strategic digital design that has consistently produce great results over the last decade.
Highly-Rated Web Hosting Companies in New Jersey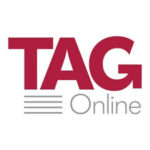 Co-founded by Andrew Gideon and Amy Gideon in 1990, TAG Online started as a Software Development and Computer Consulting company called TAG Systems. The company has since then volved into TAG Online, a full-service firm providing web design & development, and web hosting in New Jersey to help client's business solve problems, grow online and achieve higher levels of success.
With 30+ years in the web industry, TAG Online has a long and successful history of working with startups, small and medium companies, large organizations and enterprises in a myriad of industries such as retail, eCommerce, Point of Sale systems, manufacturing, insurance, consulting, religious, wellness, non-profit, beauty and others.
Whether it is web design, software development, print and social media graphics, email marketing, eCommerce, web hosting, dedicated servers, colocation or VPS, TAG Online has a 100% in-house team of professionals using their skills and experience to design, develop and produce excellent final products that are top quality, ensuring customer satisfaction.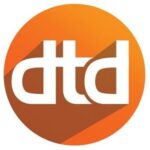 New Jersey based web design and digital marketing agency, David Taylor Digital was established in 2007 by Founder and Creative Director David Taylor, providing businesses with proven digital marketing techniques and web services to build their brands online and reach their ideal prospects. The firm focuses on two top priorities which are providing their clients with excellent customer service and helping then grow their business.
At David Taylor Digital, they have a team of talented and passionate developers, systems administrators, digital marketing specialists, SEO and PPC analysts and account managers who are dedicated to help their clients achieve company goals and generate more revenue. The award-winning firm provides services that include custom web design & development, PPC, SEO, website hosting, marketing strategy, branding, email marketing, copywriting and social media campaigns,
From small businesses to large corporations to Fortune 100 enterprises, David Taylor Digital has worked with clients such as Disney Publishing Worldwide, Macmillian, Maquet, Ascarc, Everlasting Valve Company, EaglesTalent, Mainstream, Brix, Liberty Office Suites and many more.
Popular Web Hosting Company in New Jersey
Brooks Web Design, an owner-operated web design and marketing firm, was started by Teri Brooks in 1999 to develop personalized websites for small and medium sized companies in New Jersey and across the country. The owner takes pride in his work and is known for his ethical business practices, producing results that were promised to clients.
The company sets itself apart from other agencies by providing hand-coded quality websites instead of using templates for its clients. Other than web development and designing, T. Brooks Web Design also handles SEO, online marketing, content development and copywriting, social media marketing and video production. T. Brooks Web Design specializes in industries like home improvement, well drilling, landscaping, construction and others.
Have a Business in New Jersey?
New Jersey is one of the States with the lowest costs of living in the US and with its robust transportation system, it is easy for people and products to move in US and globally. With its easy transportation and global connections, there are 15 Fortune 500 companies and more than 1,300 corporations that chose New Jersey as their business headquarters.
As New Jersey is very densely populated, it has a highly educated workforce with good concentration of scientists and engineers in the State. Office spaces in the State is 40-60% cheaper than other states, suggesting a significantly lower cost of living with more affordable housing options for employees benefits. Last but not least, New Jersey is committed to support and nurturing young tech and life sciences startups and has 70+ collaborative workspaces to incubate and accelerate next-gen innovations.
If you already have an existing business or are planning to start a business in New Jersey , then a website is necessary to reach out to wider audience and establish an online presence for your company. Building a website may have some challenges and one of them is finding a reliable web hosting service.
Where to Find a Good New Jersey Web Hosting Company?
You should be able to find companies that specialize in web hosting solutions in any State or near large cities. However if you are not able to find such specialized web hosting companies in New Jersey, you can still go for general web design firms or agencies that provide web hosting services as one of their many offerings. These firms may offer other services such as web design & development, branding, UX/UI, digital marketing, advertising, graphic design, social media marketing, and others.
The costs depend on what your budget allows and what kind of web hosting plan you require. If you just need a shared hosting plan for a website then it shouldn't cost too much. On the other hand if you require more resource intensive solutions such as dedicated servers, VPS or cloud hosting, then they will be most costly.
The list we provided above are some of the best New Jersey web hosting companies you can enquire on. Our team has researched intensively for hundreds and even thousands of web companies in the State. Their information has been verified and went through our TAH scoring system which then rate and provide the scores to determine the top New Jersey web hosting providers.