Here is the list of web hosting companies in New York that are awarded by TrustAHost in 2023.
Every web hosting firm listed by us was thoroughly researched, reviewed and verified by our team. Most of them have received good reviews by satisfied customers who have engaged their service. They are among the best in the region, feel free to enquire on the New York web hosting company that you wish to or visit their website to get more information.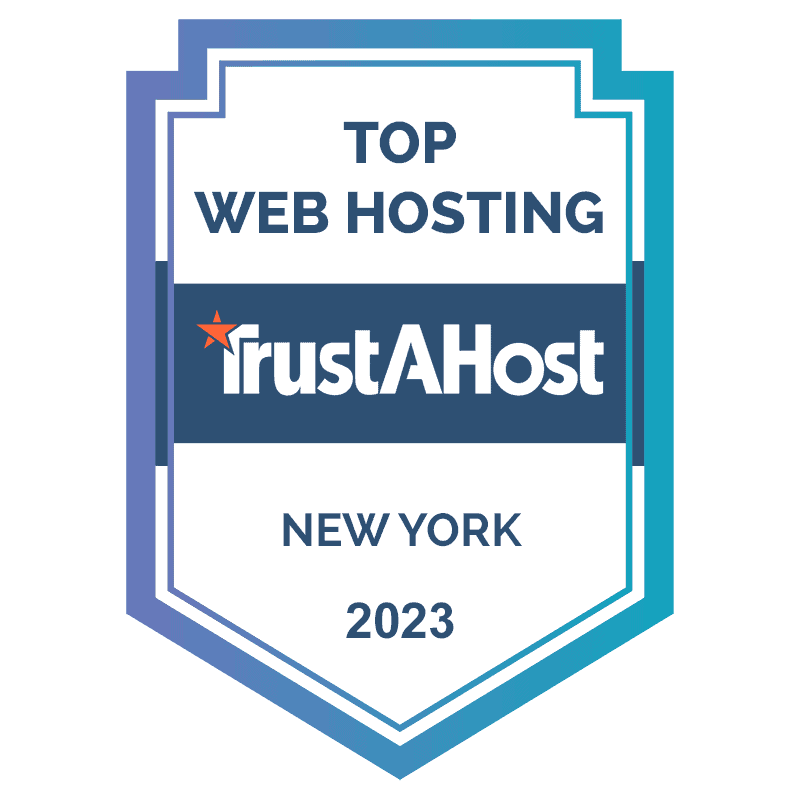 Best Web Hosting Companies in New York
Founded in 2010, SCO Cloud is a cloud hosting company based in Armonk, New York City and their technology is designed to give customers a fast, reliable, powerful and affordable cloud platform for hosting critical business applications. Specializing in UNIX, Linux, Windows and other operating systems, the company's cloud hosting platform is housed in geographically diverse Tier-3 data centers, with a minimum of SSAE 16, Type II certification, which translates to five nines (99.999%) of uptime.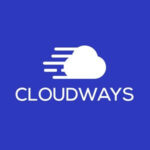 Cloudways is a fully managed cloud hosting provider that emphasizes on choice, performance and simplicity. The company was established in 2012 by Uzair Gadit, Pere Hospital, and Aaqib Gadit and their headquarters is in Malta. Cloudways takes away all the hassles of server management so that customers can focus on growing their business instead of dabbling into the technicalities.
Other than the suite of powerful tools and services provided to manage customers' ecommerce stores and business websites, the USP of Cloudways is Choice – the choice of five IaaS providers; AWS, GCE, DigitalOcean, Vultr, and Linode and 65+ server locations around the world such that customers can configure the Cloudways Platform to fit their operational requirements and business processes.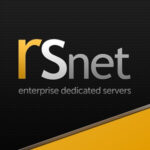 Reliablesite.net LLC is a dedicated server provider founded in 2006, offering hosting services in Miami, New York City Metro, and Los Angeles. With strategically placed data centers, the company is able to supply enterprise grade dedicated server services to businesses and individuals around the world, providing fast and low latency data.
Other than being a financially stable and debt-free company, Reliablesite.net owns 100% of the servers and equipment and they are operated in-house by their team of multi-talented individuals  whom have skillsets ranging from server management to complex programming experience.
Headquartered in Inwood, New York, RDE Technologies is an IT consulting and support company for over 10 years, and the company has been serving businesses throughout New York and the Tri-state area. Since 2009, RDE Technologies has been providing services that include initial IT setup, storing data backup, managing computer networks, VoIP, web hosting and wireless installation. The experts at RDE Technologies possess the talent to resolve any matters that come their way and also have the foresight to prevent most problems before they arise.
PingPipe is a web hosting company founded since 2009 and the company's corporate commitment is to provide dependable premium web hosting services. Currently PingPipe has 4 web hosting services in four key international locations: New York City, Singapore, Amsterdam and London. Products they offer are forex dedicated servers, VoIP dedicated servers and custom build web hosting solutions.
Hyve is a PCI DSS and ISO27001 certified and G-Cloud accredited premier cloud hosting service provider with a special focus on exceptional security and full management services. Founded since 2001, Hyve provides top levels of tailor-made support and management by delivering mission-critical enterprise cloud, private cloud, managed services, dedicated servers, colocation and security services to a variety of global customers. Hyve has partnered with data center providers and has facilities in 35 countries globally.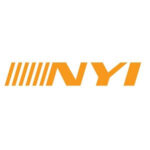 Established since 1996, NYI is an internet and IT service provider in developing customized hybrid infrastructure solutions. With 26+ years of expertise, NYI offers hybrid IT solutions, consulting and managed services, colocation and data centers, cloud solutions, and professional services to help customers with everything from assessment to deployment of the infrastructure. The experts in their team offer insights and end-to-end support so business owners can focus on innovation and growth.
Avatar New York is a web design and digital marketing agency based in New York City. Incorporated in 2003, the company leverages on innovative digital marketing solutions that engage customers and convert sales. Avatar New York offers services such as web design and development, ecommerce, managed hosting solutions, digital marketing, branding and mobile app development, to help customers generate leads, grow sales, and increase engagement.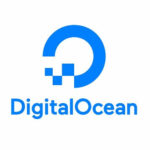 DigitalOcean is an unique cloud infrastructure provider founded in 2012 and headquartered in New York City with data centers worldwide, providing seamless cloud services across the globe. DigitalOcean simplifies cloud computing so that developers, businesses and customers can spend less time managing their infrastructure and more time building and accelerate innovative applications that drive business growth.
Hosting solutions that DigitalOcean offers include website hosting, WordPress hosting, web & mobile apps, video streaming hosting, gaming development, VPS, cloud VPN, big data computing, SaaS development, managed cloud hosting, blockchain hosting, and others.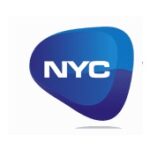 NYC Web Design is a full service digital agency with offices located in New York City. Founded in 2006, the company focuses on web design, e-Commerce, mobile app development, custom software, web hosting, SEO and online marketing. NYC Web Design's team of talented web developers, creative designers and marketing specialists all bring valuable skills to clients' projects, deliver creative and functional solutions for their business.
Highly-Rated Web Hosting Companies in New York
Founded by Andrew E. Coren in 1999, New York Connect (NYCT) is an internet solutions provider based in New York City offering custom internet, VoIP, cloud based broadband internet, network support solutions, metro ethernet, Ethernet Over Copper (EOC), web hosting and design, SEO and PPC.
ASPHostPortal.com is Microsoft #1 recommended Windows and ASP.NET spotlight hosting partner based in New York City. Established in 2007, the organization provides hosting service globally and customers can choose from 12 different world-class data centers. All of ASPHostPortal's servers are equipped with minimum Intel Dual Processor Multi Core, 32 GB RAM and 1,000 Mbps connection, as the company strives to offer the most technologically advanced hosting solutions to their customers.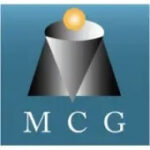 Microcomputer Consulting Group
Microcomputer Consulting Group, Inc. (MCG) is a managed service provider founded in 1984, handling all aspects of IT needs including on site support, help desk, remote monitoring, disaster recovery and backup, office 365 email, Sharepoint, web hosting and more. The company utilizes technology to solve their business problems in a cost-effective and streamlined manner, providing accurate and timely customer support. MCG has become trusted partners of businesses in a variety of industries in the New York area.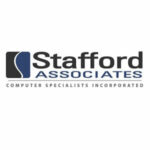 Stafford Associates Computer Specialists
Stafford Associates Computer Specialists, Inc founded by Dolores and Eugene Stafford in 1981, is a woman owned company located in Setauket, New York. The company owns and operates a state-of-the-art certified AICPA/SOC PCI compliant data center and offers web design and development, e-Commerce, custom programming, cloud computing services, colocation, managed servers, dedicated hosting servers, VoIP and fiber optic solutions.
Headquartered in Clifton Park, New York, HostRocket is a privately owned, multi-million dollar web hosting firm founded in 1999, providing web hosting services to more than 50,000 websites worldwide. Being entirely debt-free without utilizing venture capital or bank financing, the company has seen an incredible amount of growth, expanded their offerings with their own data center, providing customers with unmatched hosting reliability and uptime. Services HostRocket provide include colocation, reseller VPS hosting, dedicated hosting and web design.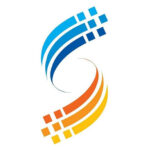 Solarus Tech was founded in 2012 by 3 individuals who wanted to provide better IT solutions for small-medium businesses and Non-Profit/NGOs in the New York City area. They have over 50+ years of experience in the technology industry and are able to exceed clients' expectations. Solarus Tech offers managed IT services, network architecture, cloud services, cloud hosting, business continuity, cyber security, hardware/software sales, cabling, telecom expense management, and consulting.
Popular Web Hosting Companies in New York
Medha Hosting is a global cloud hosting and managed IT services provider first established in India in 2016 and later expanded its services to the USA, Europe, and the Middle East. Since then, the company has evolved to become the leader in Information Technology, managed IT services, email hosting, cloud VPS and server hosting to clients globally.
Medha Hosting has delivered enterprise-level hosting services to businesses of all sizes round the world and still serve a growing base of 1000 clients and 250 business partners worldwide with well-known for its strong work ethics and customer satisfaction.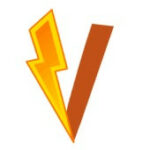 PureVoltage Enterprises Inc., a Canadian company founded in 2007, is an Internet as a Service (IaaS) provider that specializes in web hosting, dedicated servers, VPS, colocation and remote hands services. PureVoltage became an LLC in Delaware in 2017 and have since then grown from a single location in Seattle to having five other locations – Amsterdam, Los Angeles, Dallas, Chicago, and New York.
PureVoltage prides itself by providing customer's competitive pricing, amazing hardware and superb support. Their hardware consists of SuperMicro and Dell servers paired with Intel Xeon server grade CPU's. The company promises great performance, 24/7/365 support and reliability, with multiple network providers and locations to provide customers with the best connection and latency possible.
CW3 Web Hosting is a hosting provider founded in August 2001 and it's located in New York City  with data centers in Los Angeles, California. With more than 100 clients and multiple awards won, the firm has been providing outstanding hosting service throughout the years. The offerings CW3 Web Hosting provides are domain name Registration, web maintenance and web design, web hosting, reseller hosting and Linux hosting.
Incorporated in 2001, Cybernet is a digital marketing based in Long Beach, New York, providing advanced web services to companies of all sizes. The company has 20 years of experience in web technology and web marketing. Their consultants and web designers specialize in web design & development, web hosting, e-Commerce, social media marketing, SEO, SEM and mobile app development.
WebHostingBuzz, established in 2002 in New York City, is a leading web hosting company with a global presence. The company has earned a reputation for excellence, with more than 15 years of experience in the hosting industry, and over 28,000 clients from 140+ countries around the world. Whether you are a small business or a large enterprise, WebHostingBuzz offer a range of services that include web hosting, dedicated servers, VPS and reseller hosting.
MSEDP has been bringing the power of the web technology solutions to businesses across the country since 1973. The company offers top-quality services to businesses on Long Island and throughout the New York metropolitan area. With their skilled team of consultants and support experts together with state-of-the-art technology solutions, MSEDP offers custom-designed websites, web hosting and development, e-commerce, content management, SEO, cloud services, security services and data recovery to small and mid-size businesses.
Real Nice Websites is a full service web development and digital marketing company located in Rochester, New York. Established in 2011, the company offers web design and development, web hosting, video production, digital marketing, email marketing management, social media management and desktop support. Their team consist of in-house graphic designers, web developers, video editors, marketing professionals, IT specialists and programmers.
Have a Business in New York?
If you are looking for a diverse state for your business startup, New York could be the right location for you to open your business though it's pretty expensive. According to the Small Business Administration (SBA), there are about 2.3 million small businesses and 4.1 million small business employees, which is more than 50 percent of the private workforce.
If you have a business located in New York and are looking for a trusted hosting solution or service near your area, then we have information and research data that you might be keen to know.
Where to Find a Good New York Web Hosting Company?
You should be able to find companies that specialize in web hosting solutions in any State or near large cities. However if you are not able to find such specialized web hosting companies in New York, you can still go for general web design firms or agencies that provide web hosting services as one of their many offerings. These firms may offer other services such as web design & development, branding, UX/UI, digital marketing, advertising, graphic design, social media marketing, and others.
The costs depend on what your budget allows and what kind of web hosting plan you require. If you just need a shared hosting plan for a website then it shouldn't cost too much. On the other hand if you require more resource intensive solutions such as dedicated servers, VPS or cloud hosting, then they will be most costly.
The list we provided above are some of the best New York web hosting companies you can enquire on. Our team has researched intensively for hundreds and even thousands of web companies in the State, collect their information, verify them and go through our TAH scoring system to see which ones are the top New York web hosting providers.