Here is the list of web hosting companies in Oklahoma that are awarded by TrustAHost in 2023.
Every web hosting firm listed by us was thoroughly researched, reviewed and verified by our team. Most of them have received good reviews by satisfied customers who have engaged their service. They are among the best in the region, feel free to enquire on the Oklahoma web hosting company that you wish to or visit their website to get more information.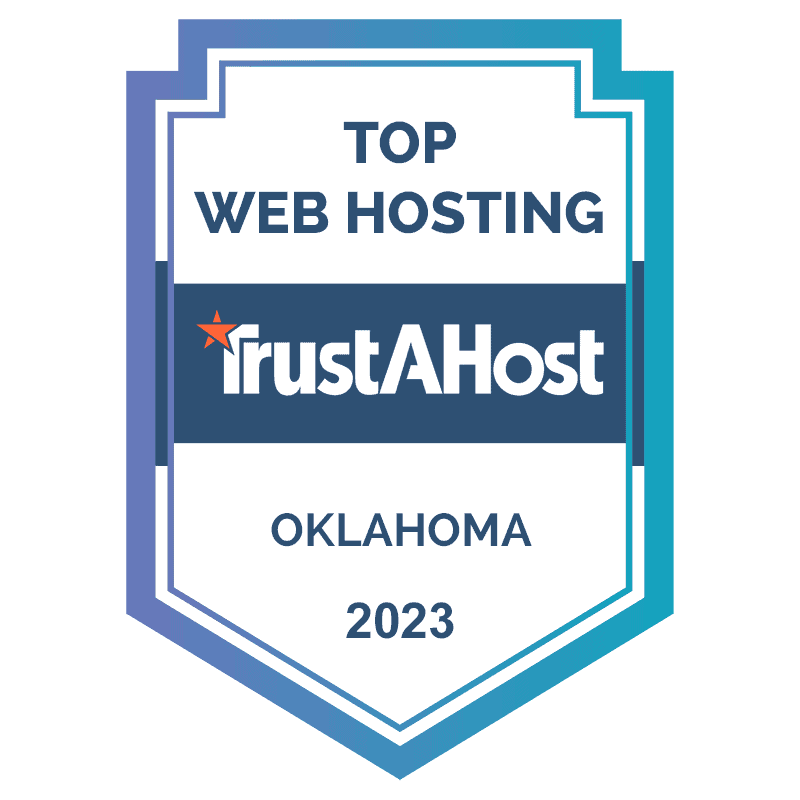 Best Web Hosting Companies in Oklahoma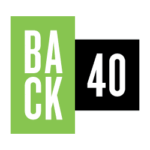 Back40 Design is one of the trusted, full-service design and digital marketing firms located in Edmond, Oklahoma. Founded by President Dave Miller in 2000, the firm has been creating award-winning digital marketing projects for hundreds of clients locally and across the country.
What differentiates Back40 Design from other agencies is their approach to develop lasting relationships with their clients no matter how big or small the client is. Every single employee on the team is creative, dedicated and always strive to find unique solutions for solving problems for their clients' websites.
Over the past 22+ years, Back40 Design offers a wide range of services including web design & development, graphic design, WordPress development, Search Engine Optimization (SEO), Pay-Per-Click (PPC), local search, digital media buying, content marketing, social media and email marketing. On top of that, Back40 Design also provides secure website hosting for their clients. Whether clients need a tailored web hosting service or additional features, the firm will be able to design a plan that the clients can manage it themselves.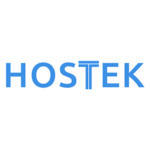 Founded since 1998, Hostek.com offers a wide variety of web hosting solutions to business of all sizes in regionally and globally. Located in Tulsa, Oklahoma, Hostek owns and operates their servers and has data centers strategically located in United States in St. Louis, MO, Ashburn, VA and Atlanta, GA, with other data centers in parts of United Kingdom, Sweden and Lithuania.
With more than 24 years of experience in the hosting industry,, Hostek provides first-class, unparalleled customer service with their US-based support team, a 99.999% uptime with redundant infrastructure, 24/7 monitoring, and a money-back guarantee. Whether it's startups, medium-sized companies or large enterprises, Hostek offers custom hosting solutions that are secure, reliable and high performance to their clients.
Hostek specializes in managed cloud (VPS) hosting, shared hosting, WordPress hosting, reseller hosting, enterprise hosting, dedicated servers, SSL certs, load balancing, VPN solutions and other custom services. There are many positive reviews from their satisfied customers, stating that Hostek is very professional, provides top quality servers and their support team is excellent.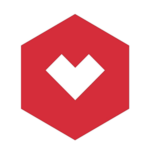 Headquartered in downtown Bethany, Oklahoma, myheartcreative is a boutique website design, development and product strategy studio founded in 2010 by Amy and Vinod Samuel, providing web services to their clients Oklahoma and other parts of United States. myheartcreative also founded a studio Bangalore, India, and with a satellite office in Dallas, Texas, the company provides a high standard of work quality and support for clients across the globe.
Myheartcreative is capable to work with clients one-on-one, from scratch to completion and everyone on the team is focused on every detail with excellent service, thus developing long-lasting relationships with more than 200 clients over the past 12+ years. With an interdisciplinary team, the studio's expertise lies in web design, graphic & logo design, CMS integration, web hosting, digital marketing, SEO, content creation, social media management, video production, drone photography, and more.
Highly-Rated Web Hosting Companies in Oklahoma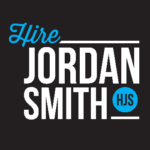 Hire Jordan Smith is an Oklahoma-based web design company founded by Jordan Smith himself in 2011. Jordan has worked at different jobs throughout his career but found his passion and has sticked to web developing and SEO for the past 10+ years. Whether it's building a new website or making changes to existing one, Jordan has the expertise to work on them for clients around the world.
With over a decade of experience in the web services and serving more than 300 clients, Jordan has worked with startups, small businesses, agencies and non-profit organizations. Various verticals include academic, accounting, law firms, childcare, church, clothing, construction, health & beauty, insurance, retail, eCommerce, military, restaurant, trucking, and much more.
Key areas that the company specializes include website design & development, SEO, keyword research, page speed optimization, onsite and offsite optimization, UX/UI, content marketing, logo design and others. Web hosting services offered include managed WordPress hosting, dedicated IP, support & maintenance, daily backups, uptime monitoring, tutorials, plugin integration, firewall and other addons.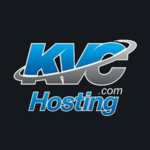 Providing companies with trusted and reliable web hosting solutions since 2009, KVC Hosting is an award-winning web hosting company headquartered in Oklahoma City, Oklahoma. With more than 100,000 domains hosted globally, KVC Hosting owns low latency network with superior connectivity and has 4 data centers in Freemont, Oklahoma, New York and Sweden, all of which are available 24/7 in-house support, state-of-the-art security, and operates on a 100% uptime, enterprise grade climate control and redundancy.
For the past 13+ years, KVC Hosting is focused on providing high quality and cost-effective web hosting solutions to small and medium-sized companies across the States and around the world. Being customer focused, the hosting firm has an excellent 24/7 customer service support via phone, live chat and email.
The team of experts at KVC Hosting are fully committed and ready to help customers to resolve any issues they have with their plans. With affordable and extensive web hosting options offered by KVC Hosting, the company provides shared hosting, dedicated server, VPS hosting, business hosting, reseller hosting, SEO hosting, DDOS protection, proactive monitoring & backup, and others.
Popular Web Hosting Company in Oklahoma
Founded since 2011 by owner Matt McWilliams, McWilliams Media is a web design and digital marketing agency headquartered in Oklahoma, designing and developing websites for customers locally and beyond. 11 years into the business, McWilliams Media has had stellar results with their agency business, launched 250 websites in different industries, 80 SEO clients, 30 social media clients and has expanded its team to more than 20 employees.
McWilliams Media has a professional and collaborative team that comprises of web developers, graphic designers, administrative & finance, project managers, social media specialists, SEO specialists, writers and photographer. With the knowledge and expertise, the team provides website design, SEO, Google and Facebook advertising, graphic design, web hosting, social media marketing, and video production.
Have a Business in Oklahoma?
According to a new study, Oklahoma is ranked 12th as the best city for startups among other states in the United States. Oklahoma is a very attractive place for entrepreneurs and business owners due to a couple reasons. The State has a low corporate tax rate of 6%, second-lowest incorporation fees and ranked 8th for having the most affordable employees. Oklahoma is also very supportive of startups as the State has resources like the Thunder Launchpad, a 12-week accelerator program to help founders and entrepreneurs build a foundation and scale their business with free workspaces and a mentorship network.
If you already have an existing business or are planning to start a business in Oklahoma, then a website is necessary to reach out to wider audience and establish an online presence for your company. Building a website may have some challenges and one of them is finding a reliable web hosting service.
Where to Find a Good Oklahoma Web Hosting Company?
You should be able to find companies that specialize in web hosting solutions in any State or near large cities. However if you are not able to find such specialized web hosting companies in Oklahoma, you can still go for general web design firms or agencies that provide web hosting services as one of their many offerings. These firms may offer other services such as web design & development, branding, UX/UI, digital marketing, advertising, graphic design, social media marketing, and others.
The costs depend on what your budget allows and what kind of web hosting plan you require. If you just need a shared hosting plan for a website then it shouldn't cost too much. On the other hand if you require more resource intensive solutions such as dedicated servers, VPS or cloud hosting, then they will be most costly.
The list we provided above are award-winning Oklahoma web hosting companies you can enquire on. Our team has researched intensively for hundreds and even thousands of web companies in the State, collect their information, verify them and go through our TAH scoring system before they are scored and rated as the top Oklahoma web hosting providers.