Here is the list of web hosting companies in Pennsylvania that are awarded by TrustAHost in 2023.
Every web hosting firm listed by us was thoroughly researched, reviewed and verified by our team. Most of them have received good reviews by satisfied customers who have engaged their service. They are among the best in the region, feel free to enquire on the Pennsylvania web hosting company that you wish to or visit their website to get more information.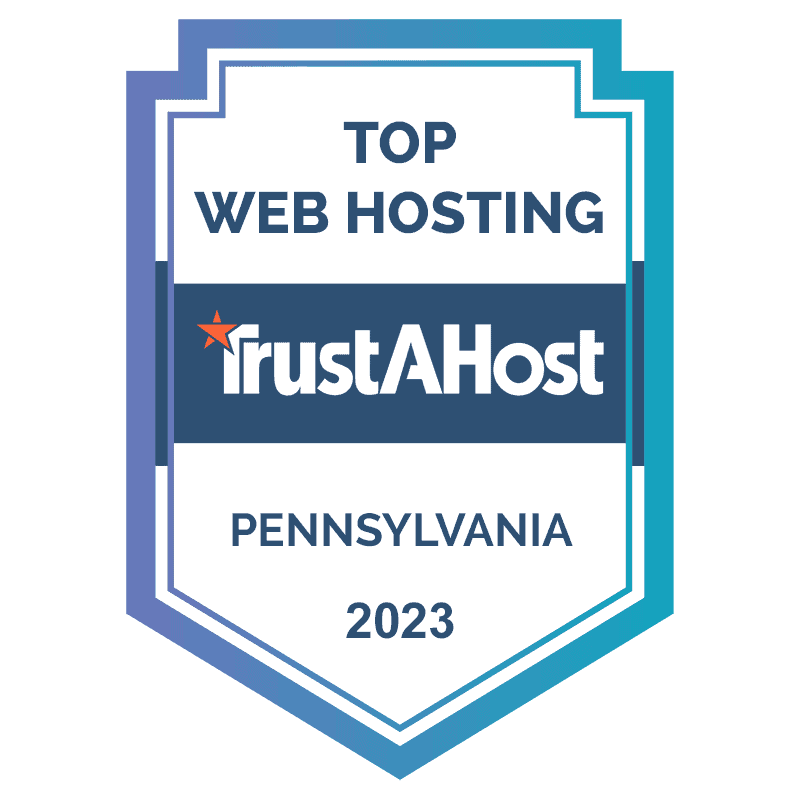 Best Web Hosting Companies in Pennsylvania
Sharp Innovations, Inc. is a leading digital marketing agency founded by CEO and President Joseph Sharp in 1999. Based in Lancaster, Pennsylvania, the firm has a strong desire to grow and help their community and clients excel, using eye-capturing designs, convincing content and proven online marketing strategies to garner more site traffic and conversions.
With more than 23 years of experience in the industry, Sharp Innovations continues to thrive by developing a meaningful and lasting relationship with all of the individuals and companies that they work with. The firm has also become GSA approved with the Federal Government and has continued to grow and acquire firms.
With a team of skilful and dedicated specialists, Sharp Innovations provides custom software development, web design, web hosting, SEO, SEM, social media marketing, content creation, eCommerce, email hosting and others.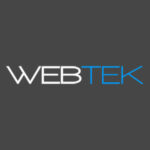 Founded in 1999, WebTek is a full-service digital marketing agency based in Pennsylvania with more than 20 years of industry experience, 14 web design and internet marketing professionals, and has over 600 clients in their portfolio.
The agency has a great track record of bring success and measurable results to small to large companies, and the services include web design, web hosting, CMS and eCommerce development, content marketing, SEO, SEM, branding, social media marketing etc.
WebTek is also committed to making this world better by investing in the lives of those who are less fortunate and requires basic living needs, in countries such as United States, Africa, India, Mexico, Haiti and many others. They have reached the donations of $347,000 up to date and their goal is to reach $500,000 by 2025.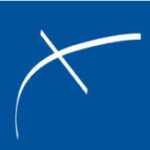 Headquartered in Pittsburgh, Pennsylvania, Blue Archer is a web design and custom software application development company founded by Co-founders Bob Faletti and Al Polanec since 1999.
With over 22 years of experience in the company, they have served more than 500 clients ranging from Fortune 500 companies such as Heinz and Alcoa, to medium-sized organizations, to startups and nonprofits.
Blue Archer is filled with an interdisciplinary team of developers, designers, analysts, service support and more, and all of them are knowledgeable and experienced to help translate client's complex business needs into effective results.
Services that Blue Archer specializes in include web design & development, digital marketing, web hostin, SEO, SEM, and custom software applications. Some of the industries the agency cover are non-profit, manufacturing, professional services, legal and small business.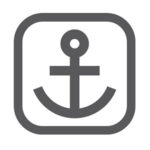 Anchor Hosting is a Lancaster, Pennsylvania based web hosting company founded by Austin Ginder in 2014. He is a web developer and he provides hassle-free WordPress hosting for web professionals and companies.
All the coding that runs Anchor Hosting is completely open source and being transparent and open is one of the core values that Austin holds.  The company now runs hosting for more than 900 WordPress sites. There are 4 WordPress hosting plans that Anchor Hosting provides – Basic, Standard, Business and Agency. Most of the features and additional add-ons come with every hosting plan.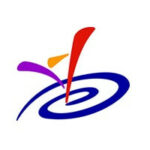 Founded by Shane Rolin in 2003, Amixa is a family-owned, professional website design and hosting company located in Western Pennsylvania, serving the areas of Pittsburgh, Greensburg, Latrobe, Irwin and other states.
With Amixa dedicated to delivering high-quality  web site design and technology consulting services, the firm specializes in website design, custom WordPress development, web hosting, eCommerce sites, mobile services, technical programming, and Information Technology support solutions.
Highly-Rated Web Hosting Companies in Pennsylvania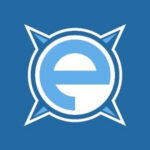 Epic Web Studios is a full service website design & development firm located in Erie, Pennsylvania. Founded by David Hunter and Shaun Rajewski in 2009, the agency started off by serving a single client requesting to build a small website quickly turned to expand and manage custom web solutions to companies in the States.
There are over 300 clients served by the agency so far, a number of them are not located anywhere near Pennsylvania, there are clients even from California and Canada. Epic Web Studios is made up with a team of highly motivated and skilful staffs that spans from developers to graphic designers, copywriters, social media analysts, SEO specialists and customer support.
The team at Epic Web Studios work closely with their customers to develop a strong online presence, providing web development & graphic design, content and social media marketing, SEO, SEM, web hosting, photography & videography production, digital marketing and consulting.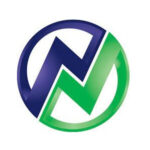 Netrepid is a Pennsylvania based hosting company that owns and operates a state-of-the-art data center in Harrisburg, PA, delivering a wide range of cloud computing solutions. Instead of trying to be just a vendor, Netrepid creates lasting relationships with customers by positioning itself as a key partner, providing high-quality service, great support, and innovation.
At Netrepid, the firm provides cloud computing solutions to businesses and organizations throughout North America and other countries. Their services include colocation, hosted exchange, VPS, web hosting, cloud computing, virtualization, managed IT network and other cloud technology solutions.
Industries that Netrepid works with include healthcare, banking & finance, transportation, logistics, accounting firms, education, government, law, non-profits and others.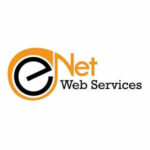 Founded by Ron Shur in 1990, eNet Web Services is a social media & digital marketing agency headquartered in West Chester, Pennsylvania, with other office locations in Philadelphia, New York, Malvern, Wilmington, Oxford, Phoenixville and Bryn Mawr.
eNet Web Services is a one stop shop that provides customers with web design & management, web hosting, SEO, PPC, IT services, social media, branding, data security services and many more. The agency and its team are dedicated to the small and medium-sized businesses, serving their customers with excellent customer service, creative designs and achieving massive results.
Popular Web Hosting Companies in Pennsylvania
Founded in 2016, Sparrow Websites is a Columbia, Pennsylvania based website design company that thrives to help companies achieve huge ROI through online channels in their first few years, by using proven, creative and effective strategies.
Focused on helping other small and medium-sized businesses instead of trying to be one of the world's largest digital agencies, Sparrow Websites prides itself to provide very affordable yet excellent and effective web digital solutions to clients, which in turn allows their businesses to reach attain ROI faster.
With a team of web designers, UX developer and support specialist, Sparrow Websites is well-known for delivering awesome work, and have amazing response time. Services areas that the agency covers are Columbia, PA, York, PA, Lancaster, PA and Columbus, OH.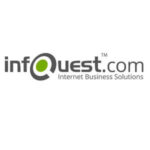 Established in 1994, InfoQuest Technologies, Inc. is a privately owned and operated hosting and datacenter colocation solutions company based in Harrisburg, Pennsylvania. Being in the hosting industry for over 28 years, the company takes pride in being transparent, providing great sergice and putting customer's interest first.
InfoQuest specializes in WordPress and web hosting, sitebuilder hosting, colocation, exchange email hosting, web design, and Linux and Windows VPS to customers in 50 U.S. States and other countries. Colocation facilities are located in Harrisburg serving Harrisburg, Washington DC, Philadelphia, New Jersey, Camp Hill, Carlisle, Hanover, York and many other cities.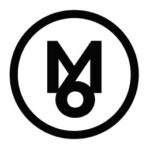 Mile6 is a web design and business solutions company founded by Tim Haak in the late '90s. While Tim was creating websites for businesses in Lebanon County, he founded the company and expand it to help more clients succeed online.
The company has now grown into a team of creative designers, passionate developers, product owner, client success manager and industry specialists. Mile6 strives to be unique and exceptional in whatever the tasks they take on, as they leap forward building strong and long-standing relationships with their clients.
Areas that Mile6 specializes in include web and graphic design, UX & UI design, copywriting, web hosting, managed WordPress hosting, custom web and mobile development, eCommerce solutions, website security audits and others.
Have a Business in Pennsylvania?
Nicknamed as the "Keystone State," Pennsylvania leads the way for businesses and communities and is equipped to support and sustain businesses for many years to come. Strategically located in the heart of the East Coast, Pennsylvania allows easy transportation access (26.5 minutes average commute), has low cost of living and a globally competitive economy.
If you have a business or are planning to start a business in Pennsylvania, then a website is necessary to reach out to wider audience in the online world. Hosting a website may have some challenges and one of them is finding a reliable web hosting service.
Where to Find a Good Pennsylvania Web Hosting Company?
You should be able to find companies that specialize in web hosting solutions in any State or near large cities. However if you are not able to find such specialized web hosting companies in Pennsylvania, you can still go for general web design firms or agencies that provide web hosting services as one of their many offerings. These firms may offer other services such as web design & development, branding, UX/UI, digital marketing, advertising, graphic design, social media marketing, and others.
The costs depend on what your budget allows and what kind of web hosting plan you require. If you just need a shared hosting plan for a website then it shouldn't cost too much. On the other hand if you require more resource intensive solutions such as dedicated servers, VPS or cloud hosting, then they will be most costly.
The list we provided above are some of the best Pennsylvania web hosting companies you can enquire on. Our team has researched intensively for hundreds and even thousands of web companies in the State, collect their information, verify them and go through our TAH scoring system to see which ones are the top Pennsylvania web hosting providers.