Here is the list of web hosting companies in Tennessee that are awarded by TrustAHost in 2023.
Every web hosting firm listed by us was thoroughly researched, reviewed and verified by our team. Most of them have received good reviews by satisfied customers who have engaged their service. They are among the best in the region, feel free to enquire on the XXXXXX web hosting company that you wish to or visit their website to get more information.
Best Web Hosting Companies in Tennessee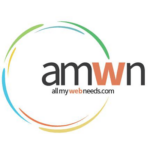 Established since 2009 by owner Brandon Howard, All My Web Needs is an internet marketing and web design agency based in Nashville, Tennessee. Started as a one-man operation, the agency has grown to a dedicated team servicing hundreds of businesses in over 200 industries in the State and across the country. From small businesses to large organizations, All My Web Needs has worked with clients of all sizes to help them grow online and has generated over $70 million in sales for them through custom designed websites and online advertising campaigns.
All My Web Needs has a award-winning team of experienced programmers, creative designers, top performing marketers and account managers with over 150 years of combined experience. Solutions offered by the agency include web design, graphic design, programming, web hosting, Search Engine Optimization (SEO), Pay-Per-Click (PPC), Google Adwords, social media, branding and video production. The agency has proven strategies with measurable results that yield average return on investment (ROI) of over 1,152% per month for their marketing clients.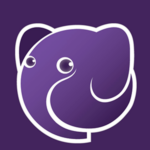 Headquartered in Nashville, Tennessee and with offices in Franklin, Murfreesboro, Brentwood, Horton Group is a full-service web design and digital marketing agency dedicated to building websites and marketing tools to help clients grow their brand and businesses online since 1996.
For more than 26+ years, the company has helped to bolster the online presence of organizations in wide industries such as agricultural, celebrities, professional services, home improvement, travel, churches, financial services, law firms, real estate, government, restaurants, healthcare, non-profit and many more.
Horton Group comprises of seasoned web developers, skilful graphic designers, creative content writers, digital marketing specialists, project managers and more. Services that the award-winning agency offers include web design, web hosting, inbound marketing, SEO, PPC, paid advertising, graphic design, branding, custom video and photography, social media, eCommerce and others.
With the extensive experience and tools that Horton Group has under its belt, clients can look forward to getting remarkable results and top-quality work from the team and be pleasantly surprised by its commitment and dedication to projects they undertake.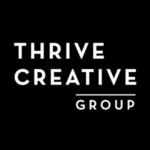 Founded by Lorilee Rager in 2004, Thrive Creative Group (TCG) is a digital agency located in Clarksville, Tennessee, specializing in web and marketing services for startups, small businesses and larger corporations in Middle Tennessee and Southeast Region of the United States. The agency believes in making clients life easier and more efficient by helping them to grow their online presence through proper development of new website design, constant communication and execution of effective marketing.
TCG has a team of experienced and hard-working professionals consisting of web developers, graphic designers, content managers and social media and marketing experts. Some specialties of the award-winning agency are custom website design, WordPress development, brand and graphic design, web hosting plans, content strategy, social media monitoring, marketing strategy and advertisement campaigns.
Highly-Rated Web Hosting Companies in Tennessee
Started by Marcus Ledbetter in 2010, ITD Interactive specializes in helping businesses develop custom website designs and generate more traffic, leads and sales. Located in Johnson City, Tennessee, the company serves clients from startups, local brands and small businesses, and has personalized solutions for every customer and budget.
Though ITD Interactive is a small company, it is an effective team offering website design, web hosting, web security and maintenance, SEO, SEM, social media, paid search, and integrated marketing services. The company also offers online eCommerce storefronts such as Magento, WordPress and integrated shopping carts for those who are looking for high-performance eCommerce solutions.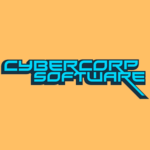 Located in Brentwood, Tennessee, Cyber Corp Software is a full-service software development company founded in 2012 to deliver cutting edge web-based software and solutions to companies at competitive prices. The company is focused on formulating the right web strategy and developing an effective design that will fulfil simplistic user interface, advanced functionality and achieve good conversions using the least possible resources for clients.
The team at Cyber Corp Software comprises of talented web developers, designers, project managers and marketing specialists to offer superior and value-added service to their clients. Services that are available include web design & development, page speed optimization, content development, inbound marketing, SEO and landing pages. The company also provides service to design a scalable redundant infrastructure where it utilizes the best cloud hosting platforms to meet the demands of their clientele.
Popular Web Hosting Companies in Tennessee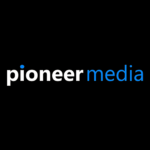 Pioneer Media is one of the leading website design companies based in Tennessee that has earned 90+ five start reviews and helped 200+ small businesses in Knoxville get the most of their websites since 2006. Other than websites built for companies located in East Tennessee, Pioneer Media has also developed sites for Nashville, New York, Nashville and other cities. Some of the top projects include Apple Valley Mountain Village, FudgeShop, Talley Ho Inn, Pinewoods Resort, RingMastered, Mama Mia Cuisine, Wauhatchie Woodlands and many others.
With 16+ years' experience in the web industry, Pioneer Media specializes in custom and unique web design & development, web hosting and maintenance, SEO, mobile sites, WordPress development, eCommerce, custom scripting and database programming. There are tons of positive reviews for Pioneer Media. Most satisfied clients feedback that the company has an excellent and quick customer service, the web design are fantastic and user-friendly, the web designer Leighton exceeded their expectations, and it was an extremely pleasant experience to work with Pioneer Media.
Have a Business in Tennessee?
Couple of reasons why Tennessee is a good State to start a business for entrepreneurs. First of all, there is a vibrant community and collaboration. For example, The Launch Tennessee's Regional Entrepreneur Centers has its own exclusive programs that cross-utilize resources and coordinate accelerators,  mentorship programs and events which bring investors, founders and ecosystem builders together. Secondly, the Middle Tennessee had seen population gain to 500,000+ people and they have generated $60,000 in annual income on average and that leads to good economic growth.
According to INC., Nashville was ranked 11th in the best places to start a business. Last but not least, regulatory and tax environment are considered low for small businesses in Tennessee in order to entice more entrepreneurs.
If you already have an existing business or are planning to start a business in Tennessee, then a website is necessary to reach out to wider audience and establish an online presence for your company. Building a website may have some challenges and one of them is finding a reliable web hosting service.
Where to Find a Good Tennessee Web Hosting Company?
You should be able to find companies that specialize in web hosting solutions in any State or near large cities. However if you are not able to find such specialized web hosting companies in Tennessee, you can still go for general web design firms or agencies that provide web hosting services as one of their many offerings. These firms may offer other services such as web design & development, branding, UX/UI, digital marketing, advertising, graphic design, social media marketing, and others.
The costs depend on what your budget allows and what kind of web hosting plan you require. If you just need a shared hosting plan for a website then it shouldn't cost too much. On the other hand if you require more resource intensive solutions such as dedicated servers, VPS or cloud hosting, then they will be most costly.
The list we provided above are some of the best Tennessee web hosting companies you can enquire on. Our team has researched intensively for hundreds and even thousands of web companies in the State, collect their information, verify them and go through our TAH scoring system to see which ones are the top Tennessee web hosting providers.