Here is the list of web hosting companies in Texas that are awarded by TrustAHost in 2023.
Every web hosting firm listed by us was thoroughly researched, reviewed and verified by our team. Most of them have received good reviews by satisfied customers who have engaged their service. They are among the best in the region, feel free to enquire on the Texas web hosting company that you wish to or visit their website to get more information.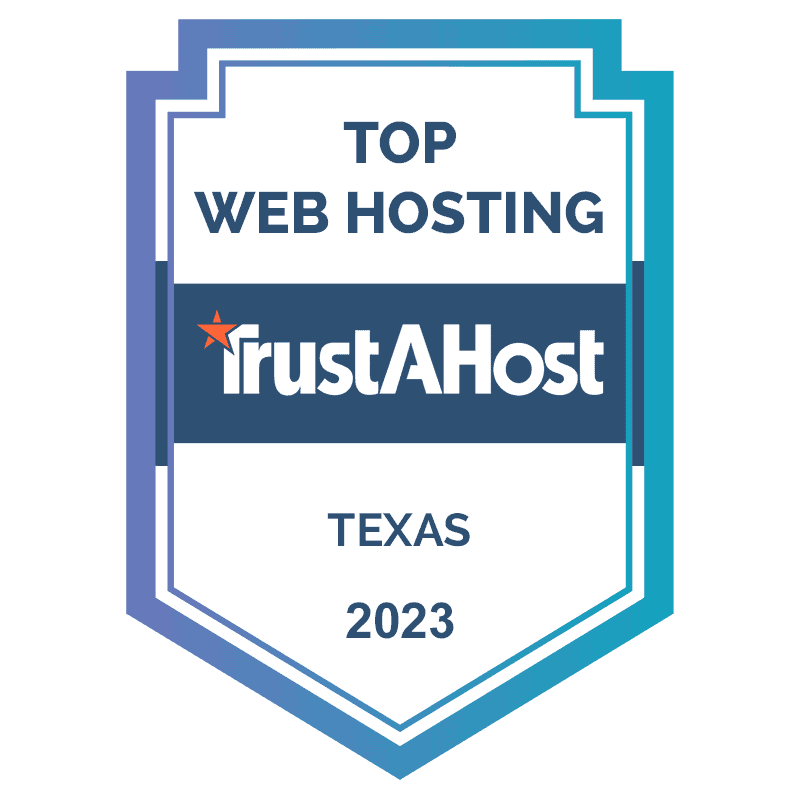 Best Web Hosting Companies in Texas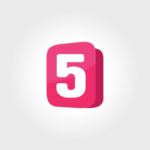 Established since 1999, Site5 is an innovative website hosting company based in Texas, providing shared hosting, VPS hosting, dedicated hosting, and reseller hosting to clients in the Austin region and other cities. Even with more than 22 years of experience, Site5 has been continually innovating and upgrading their hardware platforms to become one of the best in the industry. The company has a team of highly-trained in-house engineers and developers in their workshop to handle all the technical challenges and ensure that clients never have to worry about any backend issues.
Site5's hosting plans are simple yet competitive. They offer a 99.9% uptime guarantee and a 100% money-back refund for a full 45 days without questions asked. The support team is knowledgeable, friendly and fast, always available 24/7 to help clients you and strive to provide the best customer support. Migration service is also free of charge as their expert migration administrators will handle client's old web hosting account to the new Site5 hosting.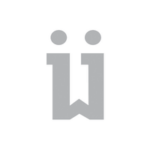 Founded in 1996, WEBii (WebXess, Inc.) is a web design and digital agency headquartered in Austin, Texas. Though it is a small agency, WEBii is comprised with a team of talented individuals with proven experience. They have a pool of skilled web designers, web developers, project managers, digital marketing specialists, and customer support.
As a one-stop shop with an array of services, WEBii specializes in web hosting, dedicated servers, custom web design & developement, SEO, SEM, WordPress maintenance, eCommerce solutions and domain name registration.
Their clients range from small to medium businesses such as organizations like Capital IDEA, Pearson, Workers Assistance Program, Duke Corporate Education and The University of Texas at Austin. WEBii has been recognized and awarded by UpCity, Clutch, Expertise as a top web developer, leading web host and top digital marketing agency.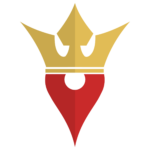 Spade Design is a web design and digital marketing agency headquartered in Tyler, Texas, with other satellite offices in Ft Worth, Austin, Houston, Longview, and Rockwall outside of the Dallas/Fort Worth Metroplex. The agency has so far served more than 500 clients and managed over 700 websites.
The agency specializes in web design & web development, web & graphic design, web hosting, site maintenance, SEM, SEO, branding, content marketing, social media, lead generation and WordPress consulting. Unlike other agencies where they take in any kind of client, Spade Design is selective in the clients they work with, mainly because they want to deliver the highest quality work and best possible service to clients, building on a trusting, lasting and intimate relationship.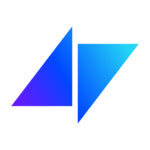 Agency Partner Interactive
Agency Partner is a web design, software development and digital marketing agency headquartered in Dallas, Texas, that helps businesses to achieve online growth and ROI-driven results by providing bespoke digital marketing strategies and state-of-the-art technology.
Since Agency Partner founded and started its operations more than 10 years back, the agency has completed more than 1200 projects for over 500 clients that include startups, small to medium enterprises, and multi-billion dollar corporations. With the ability to limit own operating costs, these cost savings are then passed on to clients allowing them to save on a 60-70% cost of investment.
Agency Partner is an award-winning agency that received industry awards for web design, web hosting, digital marketing, custom software development and mobile app services. Agency Partner cover industries in education, athletes and artists, real estate, human resource, eCommerce, retail, software, healthcare, social services, restaurants, non-profits, legal and professional services.
Highly-Rated Web Hosting Companies in Texas
Founded by CEO Travis McAshan in 2003, GLIDE is a web design and development agency based in Austin, Texas. The CEO and agency's main mission are to focus on growth and help businesses to gain the online exposure that they deserve, and create results that can meet or exceed clients' expectations. And with the willingness to embrace new technology, it has allowed GLIDE to outlive most of their early competitors.
With a diverse team of passionate folks from all walks of life, GLIDE added a bunch of services to their slate which include web design and development, digital marketing, SEO, PPC, SMM, web hosting and site maintenance, branding, CRO and many more.
Since the day GLIDE was incepted, the agency's intention was to be an industry leader in web design and development and they have been recognized for the work they have done. They have received awards from Inc. 5000, Austin Business Journal, Clutch, Expertise, Upcity and DesignRush.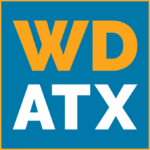 Website Design Austin Texas (WD ATX)
Founded by Michele Schalin since 2004, WD ATX is a web design and marketing firm with an office based in Austin Texas. Michele has over 25 years of experience in the industry and is the brains behind the networking, sales & marketing for WDATX, providing reliable, personalized and responsive services. With great services the firm provides, more than 50% of their clients have been staying with them for 10+ years.
WD ATX has a dedicated team of in-house professionals, WordPress experts, SEO specialists, web designers, and customer support to help their clients bring in more traffic and conversions. The services that WD ATX offers include website design & development, SEO, PPC, content writing, WordPress development & support, web hosting, dedicated servers and website security services.
Popular Web Hosting Companies in Texas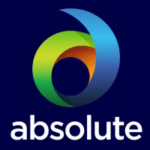 Absolute Technology Solutions
Absolute Technology Solutions is a Longview, Texas based IT solutions and web design company founded by owner and technology consultant Daniel Knight in 2009. Daniel's expertise is in Network and Server Management and End to End Project Management. He has led the company to great heights, partnering with some of the best in the industry to provide their customers with reliable solutions at an affordable price, without compromising the quality of final work.
The company is best at taking away the stress and hassle of day-to-day IT from customers, letting them focus on the other important aspects of their business. While there is no one solution fits all in technology, Absolute Technology Solutions can provide solutions to all sorts of problems in the web and IT industry, offering managed IT services, web design & development, content strategy, web hosting, SEO, marketing, and graphic and logo design.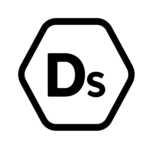 Design Squid is a digital agency based in the Woodlands, Texas, founded in 2010. The agency has worked with huge brands such as American Disposal Services, Titanium Flow, Tyson Awards, Leisure Lane, Rhame & Gorrell Wealth Management and many others.
The agency takes prides in looking at each and every project in details and cater to its custom needs, to stay ahead of competition and giving what the target audience wants. Some of the services that Design Squid specializes in are web design, web development, web hosting, local SEO, PPC, marketing, logo and graphic designs.
Founded by Kyle Van Deusen in 2017, OGAL Web Design is a web design and development firm based in Granbury, Texas. Kyle helps his clients to solve business challenges by building powerful websites that can grow their business easier and more effectively with affordable pricing. In fact, for as little as $200 a month, Kyle can get a custom website running online.
Services that OGAL provides are web design, web hosting, website management and Search Engine Optimization (SEO). Website design plans available are priced at affordable rates, from $200 to $500 per month, with other optional add-ons. For SEO and web management, clients can contact the firm to receive a free quote.
Baggies Web Solutions is a web design, marketing and web hosting company located in the Dallas/Fort Worth, Texas area. Baggies Web Solutions was founded in 2009 as Baggies47 when they were helping small business to gain online exposure. Since then, the company has grown leaps and bounds and has an expanding client base.
In 2005, Baggies Web Solutions launched their web hosting platform and started to offer hosting plans, shared and managed hosting, SSL certificates and domain registration. Other services the company specializes in include web design, digital marketing, SEO, PPC and web security. Baggies Web Solutions takes pride in serving industries such as plumbing, lawn care, roofing, pest control, insurance, manufacturing, industrial, non-profits and many more.
Have a Business in Texas?
According to a latest ranking by WalletHub, there are 5 cities in Texas rank in the top 20 best cities to start a business. The cities are ranked in order – Laredo (No. 1), Lubbock (No. 3), Austin (No. 8), Fort Worth (No. 9) and Dallas (No. 14). With great economic, regulatory environment, diverse market, low cost of living and low taxes, Texas allows new businesses to grow quickly and flourish.
If you have a business or are planning to start a business in Texas, then a website is necessary to reach out to wider audience in the online world. Having a website may have some challenges and one of them is finding a reliable web hosting service.
Where to Find a Good Texas Web Hosting Company?
You should be able to find companies that specialize in web hosting solutions in any State or near large cities. However if you are not able to find such specialized web hosting companies in Texas, you can still go for general web design firms or agencies that provide web hosting services as one of their many offerings. These firms may offer other services such as web design & development, branding, UX/UI, digital marketing, advertising, graphic design, social media marketing, and others.
The costs depend on what your budget allows and what kind of web hosting plan you require. If you just need a shared hosting plan for a website then it shouldn't cost too much. On the other hand if you require more resource intensive solutions such as dedicated servers, VPS or cloud hosting, then they will be most costly.
The list we provided above are some of the best Texas web hosting companies you can enquire on. Our team has researched intensively for hundreds and even thousands of web companies in the State, collect their information, verify them and go through our TAH scoring system to see which ones are the top Texas web hosting providers.