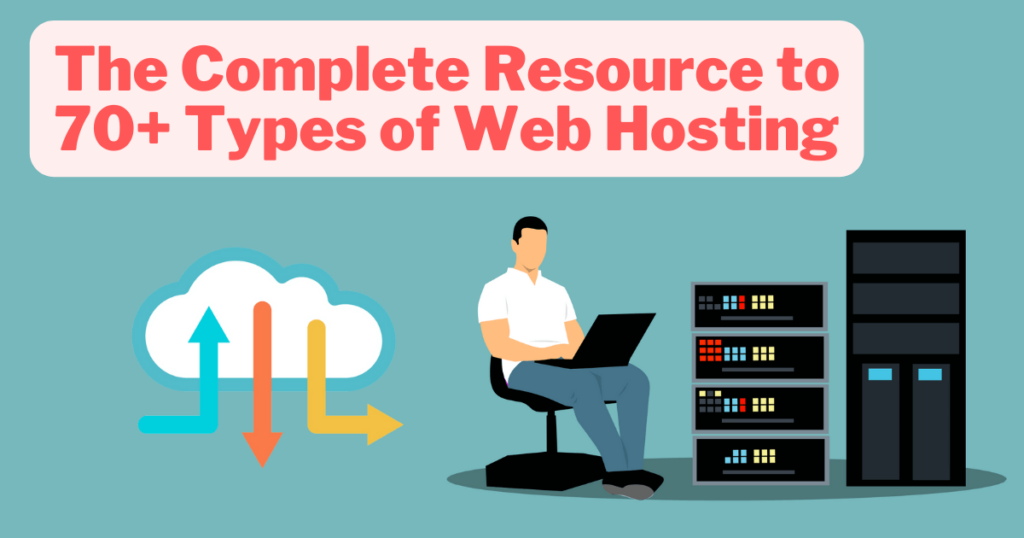 You may find yourself at the crossroads while deciding on a suitable web hosting service to host your website. To make it easier for you to decide, we've compiled a comprehensive list of different types of web hosting.
Web hosting plays a vital role in growing your online business and E-commerce store. That's why you just can't comprise your website's performance by opting for a web hosting solution that doesn't fit your needs.
The following article discusses the features of more than 70 different types of hosting services, keeping in view your website's requirements.
If you wonder why there are so many web hosting options, read along to find out the answer.
What Are The Different Types of Web Hosting Options?
Today, you can find numerous web hosting options based on the server type, language, feature, CMS, and operating system.
Web hosting services offer both space and technology to maintain your website's performance. Moreover, a web hosting service decides the security, management, and scalability of your website.
You can select a web hosting option based on the type of your website, its programming language, framework, and incoming traffic.
Click on the buttons below to go to the type of hosting
Tooltip content
Main Types of Popular and Common Web Hosting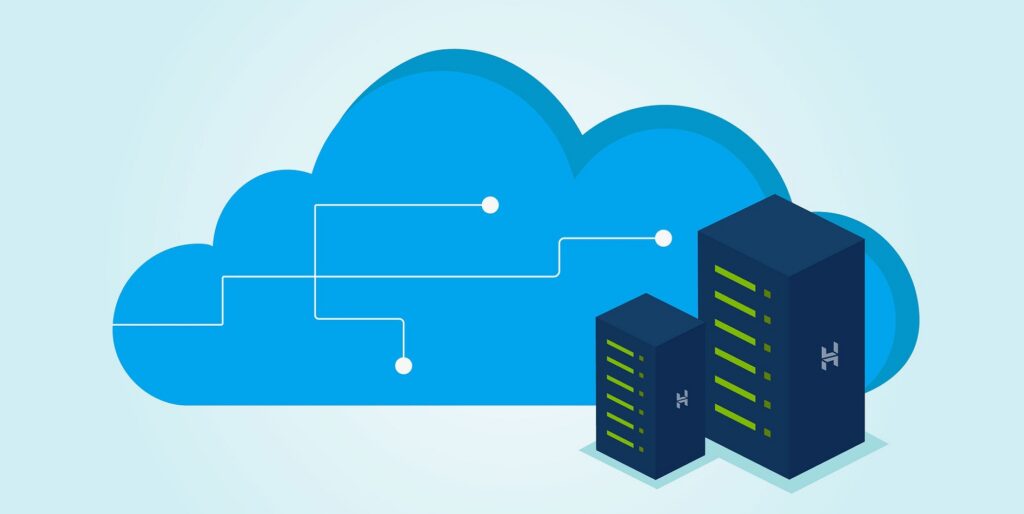 We'll look into the main web hosting types in more depth: shared hosting, VPS, Cloud, dedicated server, reseller, eCommerce, managed, and colocation.
Here are some common yet popular choices of hosting that bloggers, businesses and corporations always use.
Shared hosting allows a single physical server to host different websites. This way, multiple websites utilize the shared physical resources such as RAM and bandwidth on a server. It's one of the inexpensive web hosting examples that keeps your cost low.
Additionally, the physical resources are shared on an on-demand basis to access databases, disk space, monthly traffic, FTP accounts, and email accounts.
If your website is small and doesn't need a lot of server resources and bandwidth, shared hosting is an apt choice for you.
On the downside, it isn't recommended for sites with a high traffic influx.
Virtual Private Server (VPS) Hosting
VPS hosting allows users to share a physical server with dedicated physical resources. It's one-step higher than shared hosting, in which all the users have their own hard disk space, processor power, bandwidth, and memory.
All the users on a VPS server can access a virtual machine running a copy of an operating system, allowing them to monitor their website and server performance.
VPS acts as a dedicated server with allocated server resources, offering an affordable and reliable hosting service. It's divided into multiple virtual cubicles with the same physical server, thus providing more control to the users.
If you are looking for a flexible and scalable web hosting solution, you can choose Cloud hosting. Cloud hosting allows you to scale your server resources whenever required. Since everything is saved on a cloud, cloud hosting is less prone to hardware problems.
Cloud hosting offers a better uptime because different servers serve as a backup if anything goes wrong with the connectivity. Moreover, your website data is stored on multiple servers, thus ensuring a continuous backup.
In addition, cloud hosting service providers offer a user-friendly interface to configure your account according to your website requirements.
As the name indicates, dedicated server hosting allows you to host your website on your physical server, giving you more flexibility and control. If you have an increased traffic volume and can't afford any server downtime, you should opt for dedicated server hosting.
Furthermore, dedicated server hosting offers enhanced security because you are the server owner and can configure the security features accordingly.
Dedicated server hosting offers guaranteed bandwidth and perfect uptime. It gives you complete control to modify the hardware specifications and install your operating system.
Best for big websites, dedicated server hosting is also expensive.
If you are a web developer or designer, you can opt for reseller hosting to earn extra cash. In this case, you can rent hard drive space and bandwidth speed to a smaller third-party to host its website.
All you need to do is to set up a reseller account and resell the web hosting services at a specific markup or commission. You can allocate disk space and bandwidth by managing it through the admin package or cPanel.
One of the most significant advantages of reseller hosting is that it allows your clients to manage their accounts with lesser administration on your side.
E-commerce hosting offers a platform to host online stores and e-commerce websites. It provides different features such as payment processing, security, SSL, customer information, shopping cart software, and many more.
It's the primary responsibility of an e-commerce hosting service to manage traffic spikes without compromising on the server's performance. Moreover, it provides the necessary security and SSL certificate to protect the customer's confidential information such as credit card details.
E-commerce hosting offers premium uptime because an online store can't afford any downtime. Additionally, it should offer a scalability option in case of a traffic surge.
Similar to dedicated hosting, collating hosting providers place their hardware in a data center. This way, it offers enhanced bandwidth and reliable performance. Furthermore, you no longer have to worry about the server cooling system and temperature control.
Consider Colocation hosting as leasing space to place a physical server in the hosting provider premises. You can rent a space in the data center or a colocation site. However, the entire ownership and control of the hardware and software settings remain in your hands.
Many businesses prefer Colocating hosting to keep the data secure on an on-site server instead of a cloud.
A managed hosting administers and controls all the software and hardware operations of a server. You can reduce the workload from your server administrators. Businesses with lesser IT resources or limited time prefer using managed hosting.
A managed hosting offers different services such as troubleshooting, on-call maintenance, server monitoring, control panel set up, and many more. However, you need to pay an extra fee to obtain all such services.
The managed hosting service provider's responsibility is to keep an eye on your server's software and hardware performance and let you know regarding scalability requirements.
Types of Hosting by Feature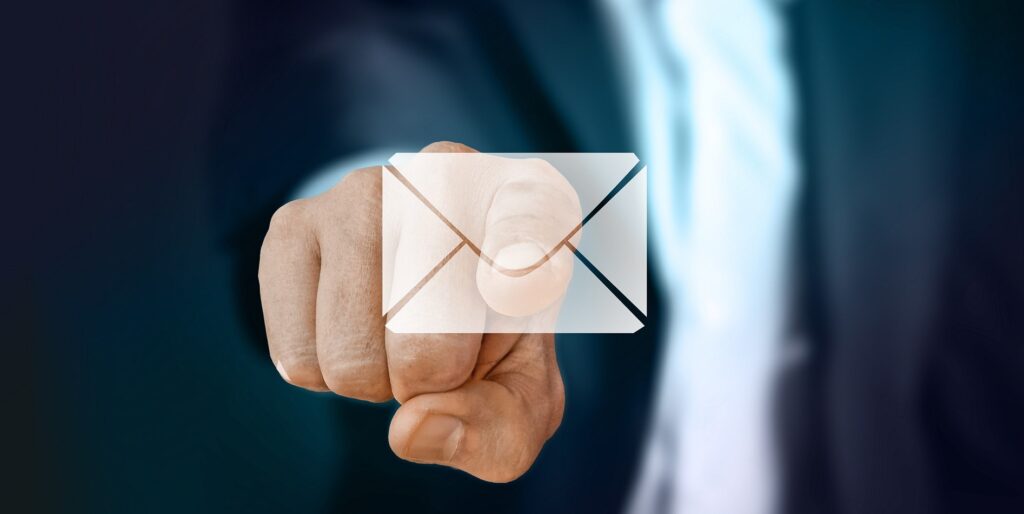 cPanel is a control panel that uses a Linux-based Graphical User Interface (GUI) to manage servers and websites. Additionally, it ensures seamless website publication, domain management, web files organization, and e-mail account creation.
It offers two interfaces – Web Host Manager (WHM) to manage server and cPanel as a user interface
You can find hosting providers who rent out email servers to store your email messages and other related files. When you receive an email on your website's domain address, it's routed and stored on the recipient server. It's the administrator's responsibility to reply to it or ignore it based on the spam filtering.
FTP hosting allows you to upload and download files over the Internet. You can share data between different computers and hosting servers using the File Transfer Protocol (FTP). However, it's a secure connection that authorizes only people with login credentials to place files on an FTP server.
Solid State Disk (SSD) hosting guarantees a fast website backed by a reliable SSD drive. Another advantage of using SSD hosting is SSD drives' reliability, making them less prone to physical shocks. However, it's an expensive hosting service.
Types of Hosting by Niche and Application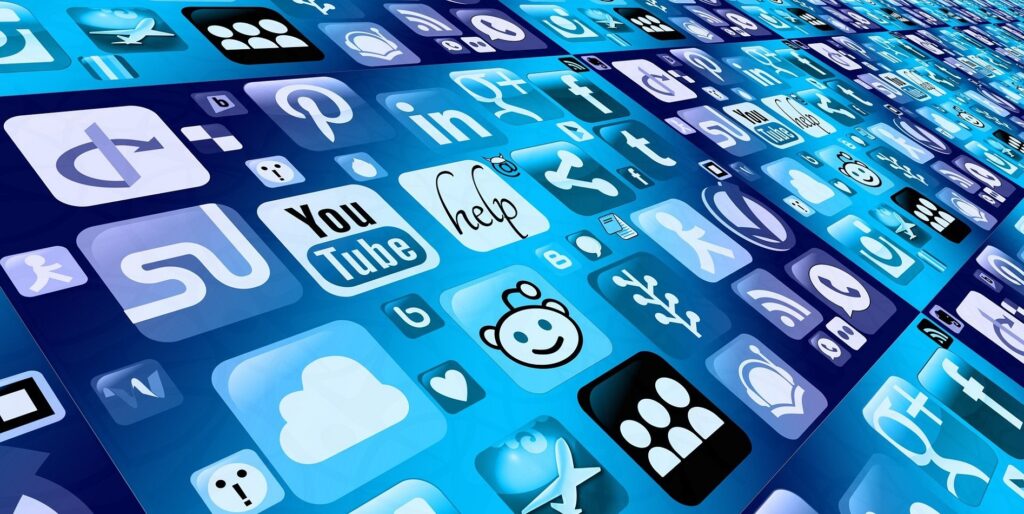 The gaming server stores all the information about the players and game logic including, rules, players' positions, and game action.
It's a heavy-duty server designed to run 24/7 throughout the year. That's why hosting companies have data centers to keep the servers up and running round the clock
As the name suggests, a social network offers different software options allowing users to build social networking websites such as Twitter or Facebook. It provides different development software solutions such as MySQL, PHP, Apache, PostgreSQL, and PERL.
Social Network hosting guarantees faster page loading, courtesy of the high-speed servers.
You can opt for Wiki hosting if you want to make a large amount of information accessible and editable by a large audience. It's a content management system that makes the content of your website usable by visitors.
If you want to create a forum website, you can opt for forum hosting, allowing users to interact with one another. A forum website has an increased user activity and consumes more server resources than a regular website.
Media Hosting (images, videos, podcast, etc.)
As the name indicates, media hosting allows you to make your website attractive by adding all kinds of media files. However, it requires more bandwidth, storage space, and computing power.
You can either opt for onsite media storage to store media files on your server or offsite media storage to store files on a third-party host.
The service providers offering green hosting are proactive in implementing eco-friendly steps to minimize carbon footprint.
Green hosting providers issue either Renewable Energy Certificate (REC) or Carbon Offset Certificate (VER). REC signifies that the buyer has helped in generating renewable energy while VER certifies reduction of greenhouse gases.
Offshore hosting allows you to host websites on servers located outside the country. You can opt for Offshore hosting to ensure freedom of speech and press. Moreover, you can avoid local laws and regulations and especially taxes.
Types of Hosting by Content Management Systems (CMS)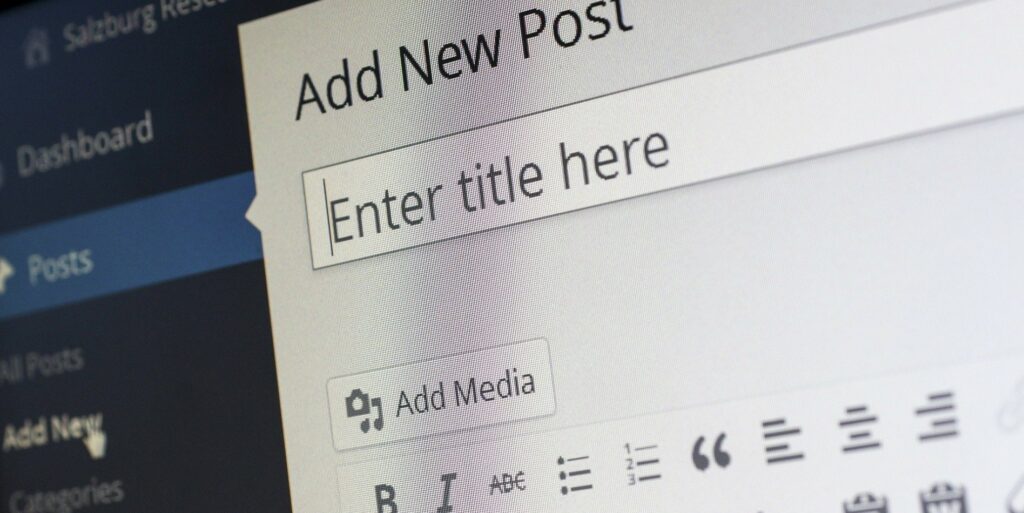 WordPress hosting optimizes WordPress performance and security. You can either go for Shared WordPress or Managed WordPress hosting.
In the shared option, you share the hosting server with other websites. However, a managed WordPress hosting is dedicated to your website and provides faster speed, caching on the server-side, and enhanced security.
Drupal is an open-source CMS that enables developers to customize different options in Drupal's modules. It offers easy installation without any additional cost.
Drupal CMS is recommended for professional developers who have specific website requirements related to design and security. Drupal hosting ensures a one-click installation to add a Drupal site to the hosting account.
Joomla is an open-source CMS built on a model-view-controller web application framework. By using the Joomla framework, developers can build E-commerce systems, reservation mechanisms, data reporting tools, inventory control systems, and many more.
Joomla is based on MySQL and PHP, available free to anyone under the GPL license.
Magneto is a reliable E-commerce platform to provide basic functionalities of an E-commerce site such as a shopping cart, check-out feature, account creation, payment processing, and inventory management.
It's free and open-source software with advanced security features. Magneto can easily handle colossal product catalog and order influx.
TYPO3 is a subscription-based model, providing a secure medium to develop and publish TYPO3 websites. You can opt for TYPO3 SaaS or TYPO3 hosting based on your hosting requirements.
It's a virtual product that ensures convenient access from any laptop, mobile, or tablet, giving customization control to the owner.
Sharepoint serves as a collaborative platform for businesses to share documents and other news within teams. It offers features such as social networking, the Intranet portal, file management, and security.
Sharepoint ensures seamless integration with Microsoft business products. It's priced according to the number of user accounts.
PrestaShop is a shopping cart software to develop online store websites. It's available in 63 languages with full support in nine languages. Furthermore, it offers one-page checkout for both guests and registered customers.
If the customers don't check out, Prestashop saves their shopping carts and generates email reminders. Moreover, it also generates a comprehensive report regarding customer demographics, actions, and orders.
Ghost hosting offers a convenient turnkey blogging solution for beginner bloggers who don't want to invest a hefty amount in buying and configuring a server. It provides four basic hosting plans offering mandatory features such as unlimited storage, automatic updates and backup, SSL support, Global CDN, and themes support.
Written in C#, Umbraco is a free and flexible CMS designed for Windows servers. It allows you to edit, publish, and manage content on websites or Intranet.
Umbraco offers 99.9 percent uptime and 24-hour customer support with two hours response time.
If you want to develop modern websites, online stores, and blogs, you should select Concrete5.
Written in PHP, Concrete5 is a perfect combination of CMS, website builder, and web application development framework. It offers numerous features such as add-ons, enterprise support, and front-end editing.
vBulletin allows you to create an online community, forum, or bulletin dashboard. You can either opt for a vBulletin Connect, which is a self-hosted version. Additionally, a vBulletin Cloud, which is essentially SaaS, charges a subscription fee to host your website.
If you have hosted your site on a Windows server, you can choose DotNetNuke (DNN), free and open-source. Based on MS SQL, DNN is written in ASP.NET, allowing seamless integration with infrastructures based on .NET.
DNN is essentially modular with basic features of multimedia support and content management.
If you are looking for a free, open-source E-commerce application, you should install Zen Cart on your web hosting account. Launched in 2003, Zen Cart has enhanced the online buyers' experience by including guest checkout, newsletter subscription, and improved conversion rate.
ExpressionEngine is a versatile CMS, written in PHP, supporting a MySQL database. It allows you to customize the website content and develop templates accordingly. Moreover, ExpressionEngine offers a scalable email management system to send out emails and newsletters without requiring a dedicated email server.
Liferay is an open-source one-click installation solution to develop web portals. You don't need to worry about adjusting the website resolution according to the device if you use Liferay.
Additionally, you can integrate Liferay's document management with Filenet, Documentum, and Sharepoint.
If you want to develop websites, online E-commerce stores, Web 2.0 community sites, and Instruments, you should select Kentico hosting. You can remotely connect to the Kentico database based on an SQL server to access and manage it accordingly.
Cloud-based Sitecore allows you to customize digital experiences. It offers two types of products: Sitecore Experience Platform (XP), Sitecore Experience Manager, and Database (xDB).
Sitecore is an apt solution for marketing specialists to track and analyze customer behavior, provide a personalized experience, build marketing campaigns, and optimize content.
Written in PHP, Textpattern offers a blogging solution using MySQL as the database. You don't have to learn HTML to publish content, courtesy of the Textile (Text-to-HTML converter).
You can also preview the post before publishing it. Moreover, you can use the built-in CSS editor to customize your blog's appearance.
MODX provides a comprehensive content management framework to improve your digital experience through search engine optimization, higher speed, and better security.
The MODX templating mechanism ensures flexibility and high-performance to develop marketing websites and blogs. It uses semantic markup and CSS to cover all the aspects such as design and production.
If you are looking for an open-source, fully-managed cloud hosting system, you should select Silverstripe. It comes with multiple features such as a developer dashboard, 24/7 customer support, disaster recovery, and error logs. Moreover, you can optimize your website and create its backup in any development environment.
Contao is a page-based PHP CMS allowing you to add new pages, and elements including links, text, and images. It comes with modules to optimize the website's front-end appearance. Moreover, you can customize it yourself via the control panel according to your requirements.
OpenCart is an open-source E-commerce software that offers an affordable solution to develop small or medium online stores. It offers more than 13,000 themes and modules to build, create, and monitor your website.
OpenCart comes with multiple features such as various payment methods, languages, currency, SEO friendliness, and many more.
Driven by the non-profit Plone Foundation, Plone is an open-source CMS platform offering multiple functionalities such as Intranet and Extranet server, portal server, and remote collaboration.
Available in 40 languages, Plone offers a multilingual management tool. Moreover, it uses ten security techniques such as validated input, authentication, buffer overflow, and many more.
Types of Hosting by Operating System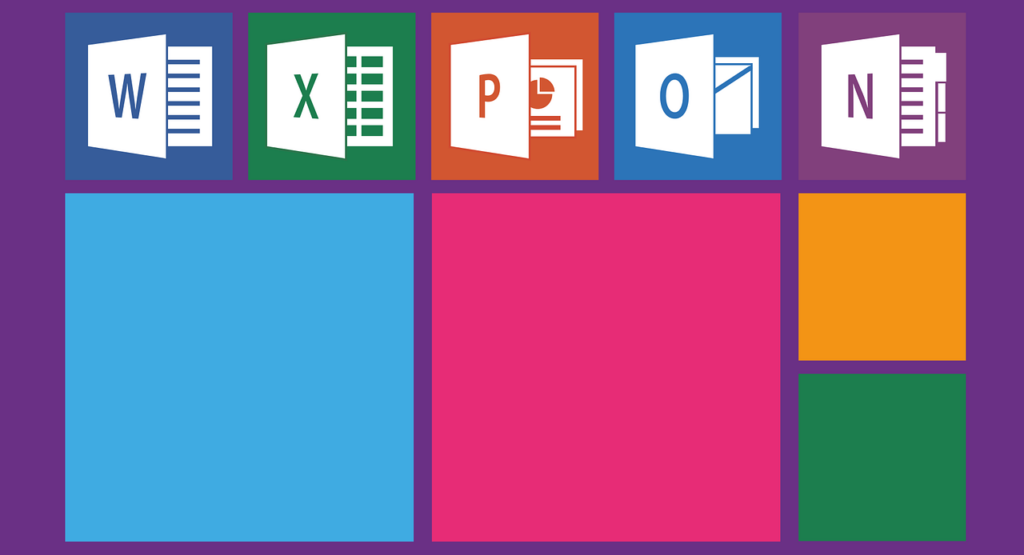 Windows Hosting (VPS and Non-VPS)
As the name suggests, Windows hosting uses Windows OS. Since most people use Windows OS, they find the Windows hosting interface user-friendlier. Moreover, it provides compatibility with different Windows tools.
The Plesk control panel offers an intuitive interface to access different tools and functions to update the website.
Linux Hosting (VPS and Non-VPS)
Linux offers a stable, secure, and flexible hosting platform. One of the most significant advantages of using Linux hosting is its support for other open sources technologies such as XML, Python, PHP, and MySQL. Moreover, it offers 99.9 percent uptime, user-friendly cPanel, storage, bandwidth, and backups.
Mac web servers offer more reliability and ease-of-use to Mac users. It also provides programs such as Mac Mail to manage emails. Moreover, it includes Jenkins and Xcode server integration, Daylite CRM hosting, and remote rendering. Mac hosting is an apt solution to manage workflows with the teams.
Types of Hosting by Programming Language and Framework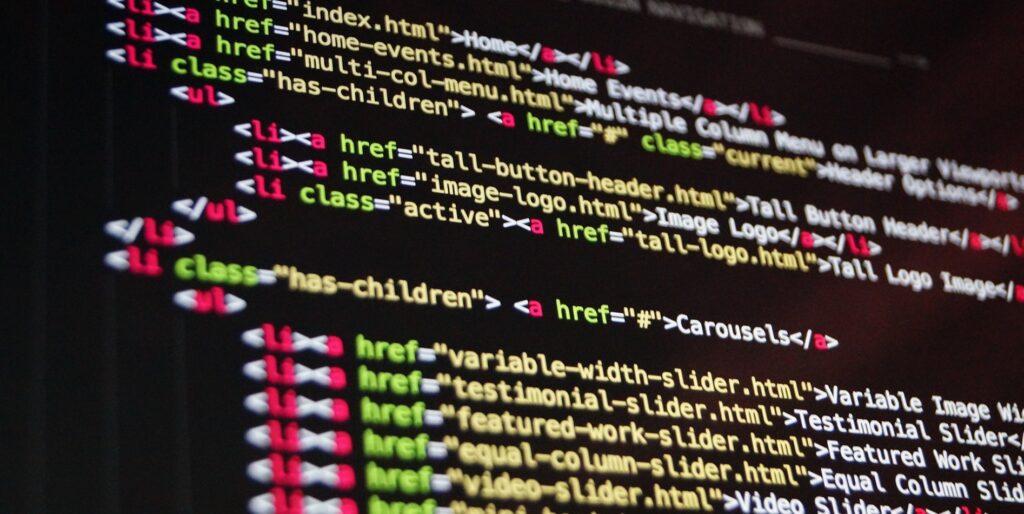 PHP is an open-source and free language that integrates with CSS and HTML without additional plugins. If your website is built on the PHP CMS, it's better to choose PHP hosting to benefit from its added features and add-ons. Since PHP is a universal scripting language, it makes your website compatible with all kinds of devices.
ASP.NET is an open-source framework that allows developers to build dynamic content for websites, games, online services, and other apps. It enables you to develop a site with lesser coding, making the loading faster. Additionally, it offers features to minimize the workload to create a website.
You can use Java hosting on Cloud, Dedicated, or VPS servers to develop java websites and applications. Java is compatible with different platforms such as Windows or Linux. Furthermore, it offers a secure environment protected from all kinds of viruses and hackers.
Java hosting is dependable with lute thread programming to assist the developers to develop applications at multi-levels.
MySQL offers scalability and flexibility without any additional charges, meaning you can create different MySQL databases without paying an extra cost. It provides a Secure Shell Tunnel (SSH) to protect your data over the Internet.
MySQL features database client management tools to execute a query, back up data, and upload different tables.
JavaServer Pages (JSP) allows the developers to build dynamic web pages based on XML, HTML, or any other document type. You should have a web server with Apache Tomcat or Jetty to deploy and execute JSP.
JSP interleaves the Java code with HTML or static web markup content and compiles and executes on the server to create a document.
Python hosting uses the Python programming language to develop high-end applications and websites. Python combines structured programming with the object-based approach, commonly used in security and cross-platform applications. You don't need to install any plugin because Python hosting comes with pre-configured applications.
Node.js is an open-source environment compatible with both Windows and Linux.
Node.js allows the developers to use JavaScript to write and run scripts on the server-side to create dynamic content before sending it to the user's web browser. This way, it eliminates waiting time, making it popular among commercial websites.
Ruby on Rails (RoR) is a well-known web development framework to facilitate programs to create dynamic, attractive, and user-friendly online applications and websites.
RubyGems is the package manager for the Ruby programming language. It provides a standard format to distribute Ruby libraries and programs known as Gems. Each gem comes with a code, specification, and documentation.
Django offers PaaS not to have to worry about the web or application server or load balancing. You can create a Django skeleton website using Django-admin and manage-py tools.
Laravel offers a model-view-controller paradigm to develop websites and applications on an open-source PHP framework. It provides an application structuring methodology to display and maintain data and business logic separately.
Laravel comes with core features such as a database abstraction layer and user login. Moreover, it offers a Laravel Cashier module to process payment.
Perl is essentially a Unix scripting language used for network programming, graphics development, and system administration. You can install a Perl client such as ActivePerl or Strawberry Perl on a Windows host.
Perl hosting includes different pre-installed Perl modules allowing you to run CGI and Perl scripts.
You could use Symfony hosting if you have a remote development team working in different locations. It's a combination of PHP modules and web application frameworks such as PHPbb, Laravel, and Drupal.
Symfony offers other modules on the front-end or client-side or back-end, or server-side.
ColdFusion is a commercial product that allows you to develop websites and applications with lesser code than PHP. You can opt for a cloud server hosting service with pre-installed ColdFusion, backups, and remote desktop.
CodeIgniter is a PHP development framework allowing developers to create dynamic web content. It supports the Model-View-Controller (MWC) paradigm to develop application structure.
CodeIgniter hosting offers features such as multiplatform support, flexibility, speed, data validation, and session management.
CakePHP allows you to build web applications in less time with minimal code. You can design consistent and logical web applications using the organizational framework structure.
CakePHP offers features such as templating, a flexible access control list, scaffolding, and many more.
Types of Hosting by Technology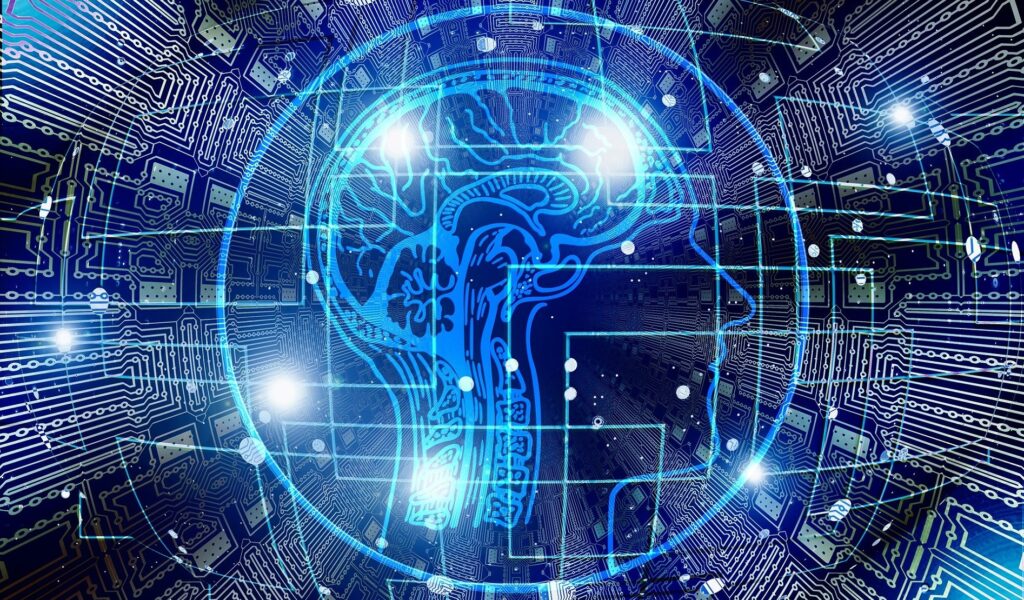 If you want to provide dynamic content on your website, you can go for the Common Gateway Interface (CGI) Access. It allows the web servers to run executable scripts and other programs written in different languages such as PHP, Ruby on Rails, ASP, Java, or Python.
You can use CGI scripts to perform different functionalities, such as submitting a query or a form or signing a guestbook.
Software as a Service (SaaS) offers a pay-as-you-go software delivery model. It means you need to have a subscription to access the software and files stored on the hosting provider's servers from anywhere in the world.
This way, software developers don't need to manage the server infrastructure because of third-party hosting.
Platform as a Service (PaaS) is a cloud computing model which allows you to develop and run applications and services over the Internet. This way, it mitigates all the complexities and other costs of owning and maintaining both the in-house server's hardware and software.
It's essentially a file server offering collaboration, sharing, and of course, secure storage. You can install the ownCloud app and share files without worrying about hacking, courtesy of the advanced cryptographic measures deployed in transit, rest, or end-to-end.
Note that ownCloud isn't a backup solution; instead, it's a file access platform for small businesses and large, multinational organizations.
Docker is an open-source hosted platform that enables the developers and administrators to develop and manage applications on both cloud and premises. It's a Linux-based container through which developers can create applications within a standard environment without maintaining the hardware or virtual server.
Docker associated with the toolchain offers an open framework, supporting different programming languages to provide a comprehensive toolkit.
OpenStack is a multitool, open-source software platform that manages the cloud environment by offering the deployment of virtual machines to handle different management tasks. You can also modify the available number of resources to meet your processing requirement.
OpenStack allows the business to conveniently add servers, networking equipment, and storage to their existing data centers.
cURL is a command-line-based tool offering smooth data transfer using a URL-type syntax. It supports multiple file protocols, including FTP, HTTP, HTTPS, FTPS, POP3, IMAP, SMTP, and SCP. Additionally, you can use the GET command to retrieve the read-only version of the transferred file.
As the name indicates, FFmpeg is one of the best type of hosting options for websites with multimedia content such as audio, images, and videos. It allows you to minimize the consumption of the available bandwidth and disk space. FFmpeg is a free, open-source software facilitating management, streaming, development, and conversion of different multimedia files.
LAMP, an abbreviation of Linux OS, Apache web server, MySQL, and PHP, provides a complete toolkit to develop dynamic web applications. It facilitates different hosting plans such as shared, VPS, and dedicated.
Linux serves as the foundation in the stack, while Apache is the webserver. Moreover, MySQL stores all the information, and PHP serves as the programming language to display web content.
Memcached is an object caching system to minimize the database load and ensure faster loading of web applications. It specializes in storing the data in such a way as to cater to future requests fastly. A virtual pool of memory allows you to retrieve your stored items from the same location of a web cluster.
Types of Web Servers Hosting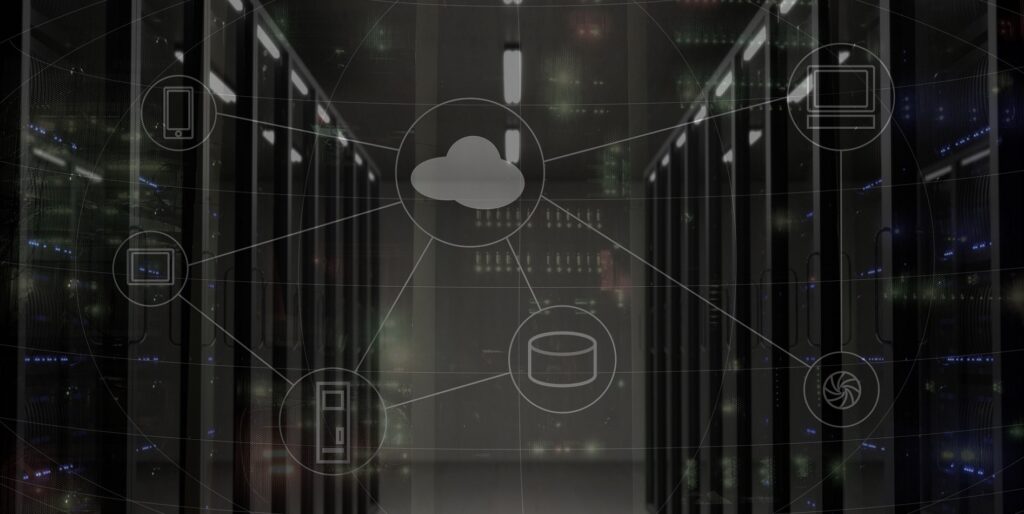 Apache is one of the most versatile web servers to power different web hosting plans such as dedicated, VPS, or shared. It's essentially a secure and scalable server providing HTTP services.
The Apache HTTP web server is open source, and as a result, completely customizable. That's why it features a library comprising add-ons and features to facilitate its configuration.
Nginx is a reverse proxy web server that can host either VPS or a dedicated plan. It's essentially a load-balancing web server, known for its user-friendliness and, of course, customer services.
This open-source webserver can efficiently handle dynamic website content with extreme traffic load. It's capable of catering to more than 10,000 simultaneous requests without utilizing a significant amount of RAM.
LiteSpeed is an ideal web server to host E-commerce websites and CMSs such as Drupal and WordPress, courtesy of its speed, uptime, and performance. It is compatible with Apache, allowing you to replace the existing Apache server without modifying the operating system and other programs. LiteSpeed offers event-driven architecture to minimize the number of new processes.
Tomcat JSP is an ideal Java host capable of implementing different Java EE specifications such as Java Server Pages (JSP). It comprises components such as the server container (Catalina), web server (Coyote), JSP engine (Jasper), and clustering for load balancing.
The Tomcat JSP offers the developers different configuration and management tools to generate dynamic web content.
Installed on a Windows server, the Internet Information Server 7.0 hosts .NET web applications. You can deploy a web application in the IIS server using the Web publish or File copy method. The IIS 7.0 comes with 40 modules allowing you to load them according to your configuration.
Which Kind of Hosting Services Should You Go For?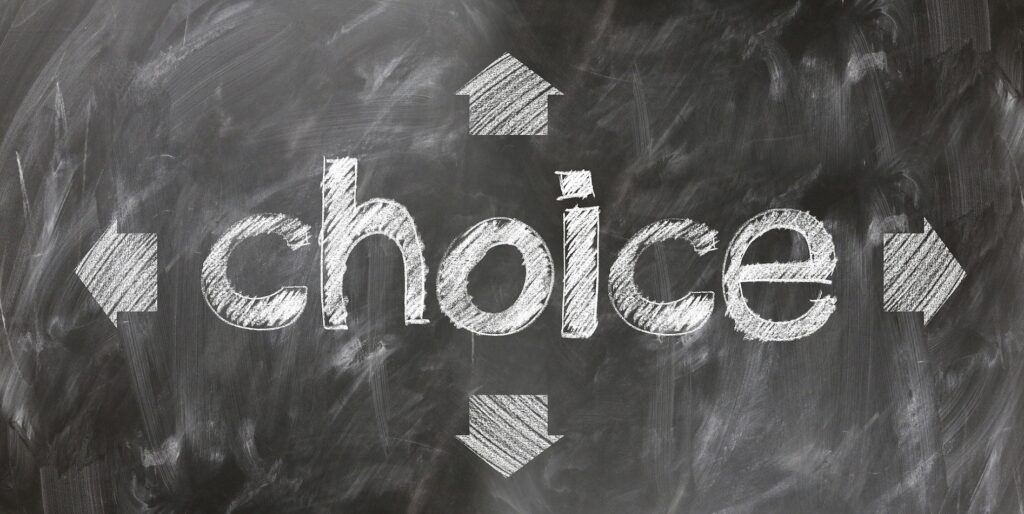 To sum up, we have learned about more than 70 web hosting examples categorized based on language, operating system, feature, CMS, niche, and application.
All you need to do is to figure your website's basic functionality and select a suitable web hosting option. Furthermore, you also need to analyze your website's current and future requirements to understand how to choose a web hosting that is scalable and flexible.
We have done our duty of presenting all the web hosting options based on our knowledge and research. Now you can make a well-informed decision before selecting an appropriate web hosting option, which is fast, secure, and scalable.